Following the tradition of "The intact leaves protect tattered ones", with the determination to "Together against the pandemic", Vinaconex Corporation and the member units have carried out practical actions to support construction workers during the period of social distancing, with the sum up to VND billions.
Since the social distancing rules have been applied in Hanoi and provinces across the country, some construction works of Vinaconex have also been temporarily halted in line with the Government's regulations on COVID-19 prevention and control. To ensure the health and welfare of the employees and help them feel secure during social distancing, VINACONEX and the member units provided the workers on construction projects of Vinaconex with staple food, cooking utensils as well as Covid-19 testing support.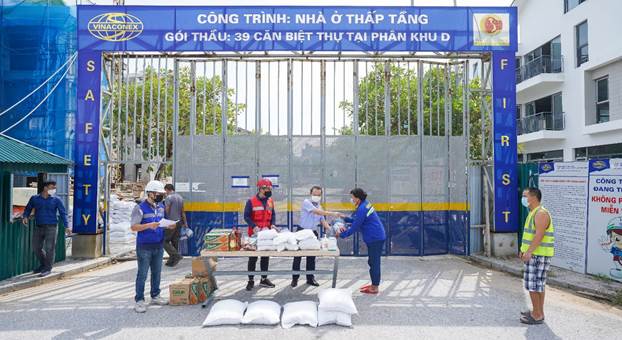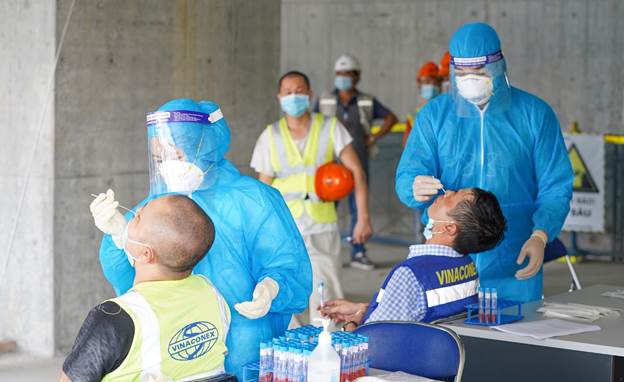 Thousands of workers at construction sites in Hanoi city including the 93 Lang Ha project, Villa in Duong Noi New Urban Area project in Ha Dong, etc as well as VINACONEX's projects across the country (eg: Long Son Refinery & Petrochemical Complex Project - Vung Tau, Cheng Loong project - Binh Duong, etc. ) received support worth VND billions in total.
According to Mr. Do Le Tan – President of Trade Union, Deputy General Director of VINACONEX 1 Company, the company would always stand by the workers and help them reduce their burden during the difficult time due to the pandemic. Each individual and enterprise strictly complying with the social distancing regulations would help to bring the pandemic under control and resume the project works soon in conditions of safety and prevention of epidemics in order to ensure the construction's quality and progress.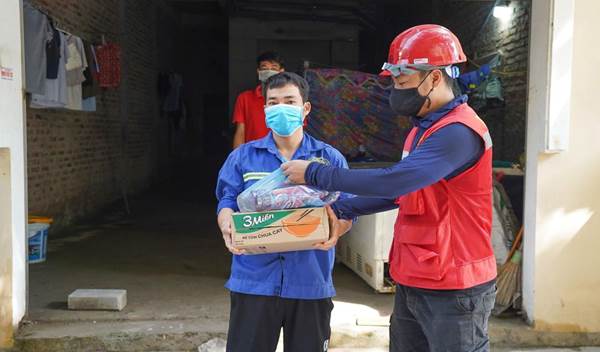 In addition to taking care of the well-being of the workers, Vinaconex Corporation and the member units have carried out a number of practical measures reflecting corporate social responsibility and made a donation of over VND 20 billion to join hands in fighting the pandemic.