In 2022, the pandemic is gradually brought under control thanks to the government's close guidance and community's efforts. Business recovery - Production ramp up is considered as a national top priority. The last year was also a period for Vinaconex to try to overcome the storm of challenges and keep moving forward steadily on its three key pillars, which are Construction, Real Estate Investment, and Financial Investment.
1. Affirming and promoting the Party's leadership role in enterprises
To promote the spirit of Democracy, Innovation, Creativity, Solidarity And Responsibility set forth at the Corporation's 5th Party Congress, the Corporation's Party Committee focused on leading and working closely with the Board Of Directors, Board of Management to well perform the duties of building and strengthening the internal unity, contributing to the efficiency of production and business activities, as well as preserving and developing the culture and brand of Vinaconex.
In order to meet the requirements of the duties in the new era, the Corporation's Party Committee has recruited more young cadres having capabilities, ethical qualification to join the Corporation's Party Committee for the 2020–2025 term.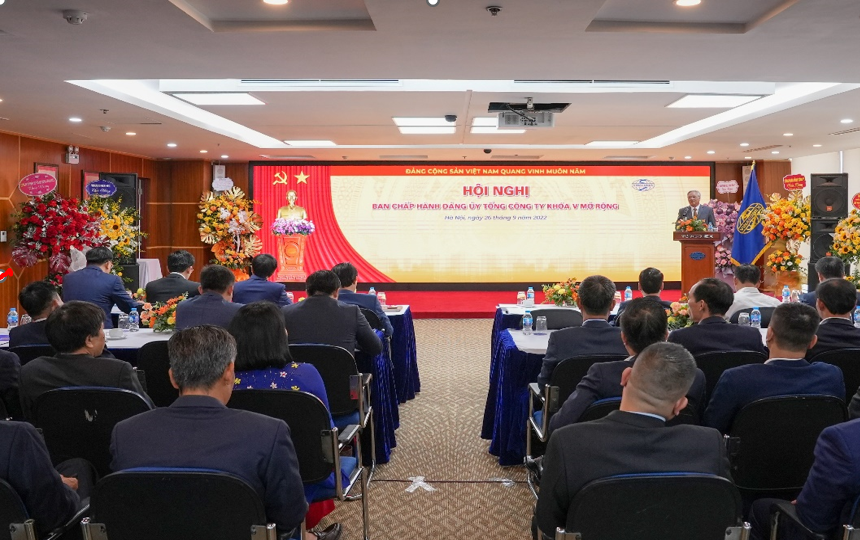 Furthermore, the activities of socio-political organizations are constantly encouraged and facilitated that they end up being one of the key motivation that propel the Corporation's overall development.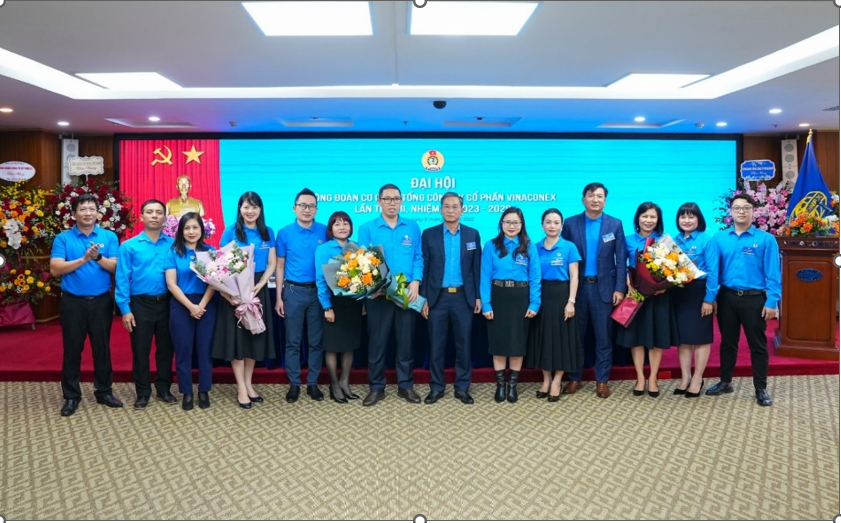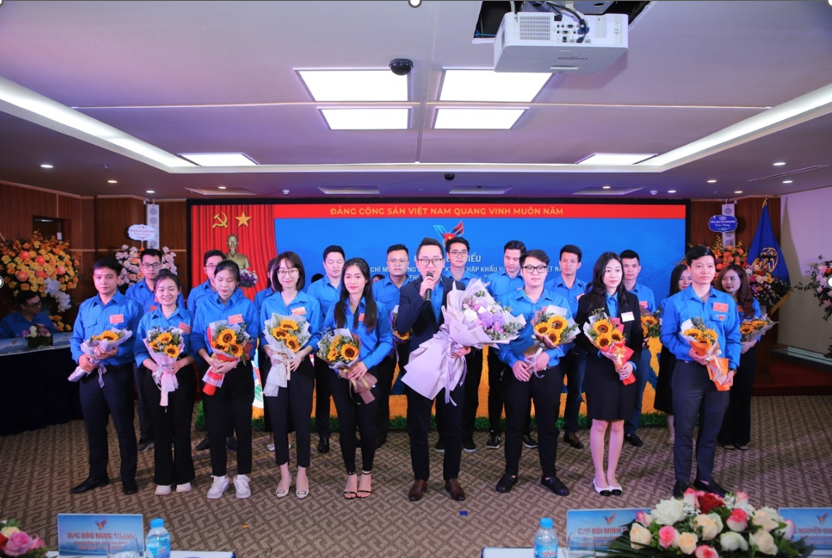 2. Firmly overcoming challenges, stabilizing production and business development
Vinaconex Corporation's revenue for the first nine months of the year was VND 6,699 billion, an increase of 86% over the same period in 2021. Pre-tax profit doubled from the previous year to VND 1,011 billion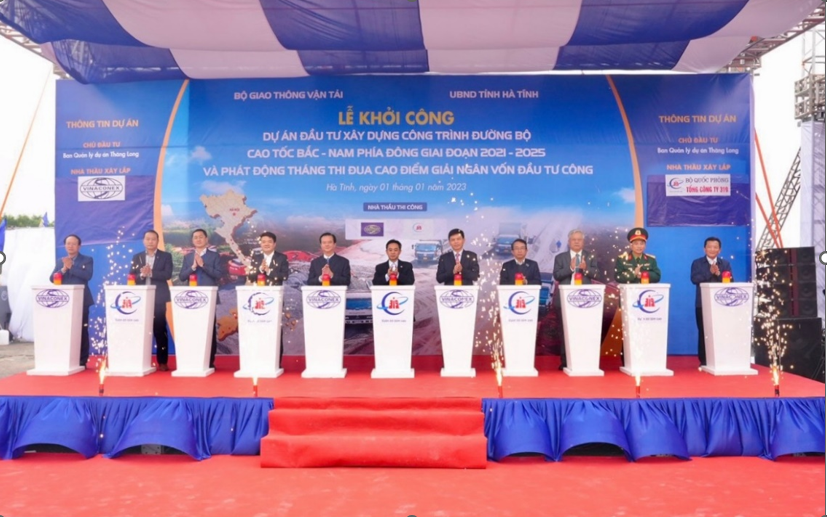 Notably, in addition to a effective reorganization based on three key pillars of construction, real estate investment, and financial investment, the strategy of placing a particular emphasis on the infrastructure construction projects with public investment capital and foreign-invested projects keeps providing a significant contribution to the Corporation's business & production development; while also highlighting the Board of Management's market insight and prowess.
3. Holding and enhancing the dominant position in the construction industry
By keeping winning bids and beginning significant projects worth tens of thousands of billions of VND across the country, Vinaconex continues affirming its position as the country's leading contractor.
Vinaconex facilitates the construction of bidding packages for the first phase of the Eastern North-South Expressway construction investment project. In the project areas, Vinaconex contractor has recruited personnel and material resources, monitored the construction site, and grouped them into various construction sections that work in three shifts without respite to ensure the committed 120-day construction progress.
In 2022, Vinaconex was also honored to be chosen as the contractor for the North-South Expressway (phase 2) construction project in 2021–2025 perriod, which is the Bai Vot-Ham Nghi Expressway deployed by Vinaconex - 319 Corporation (Ministry of Defense) Joint Venture with a construction value of over 5,232 billion VND. Moreover, the Son Hai Group - Vinaconex joint venture has also implemented the bidding package XL02 for the Van Phong to Nha Trang segment (Khanh Hoa province), which has a length of 30.85 km and a total investment of 3,549 billion VND.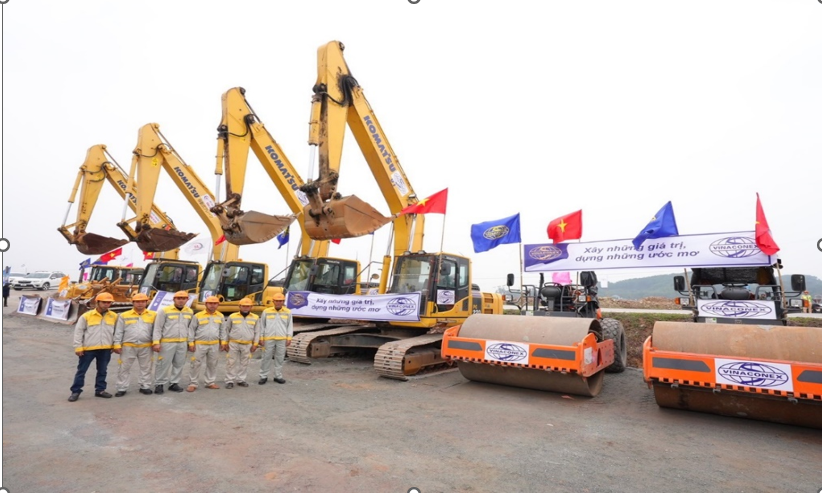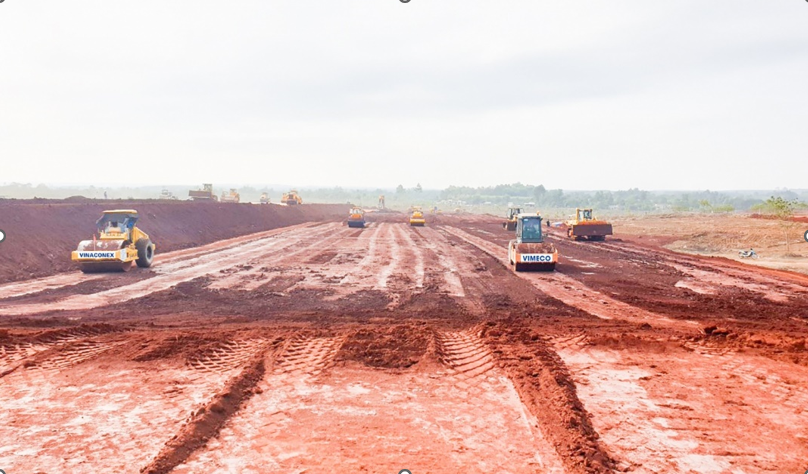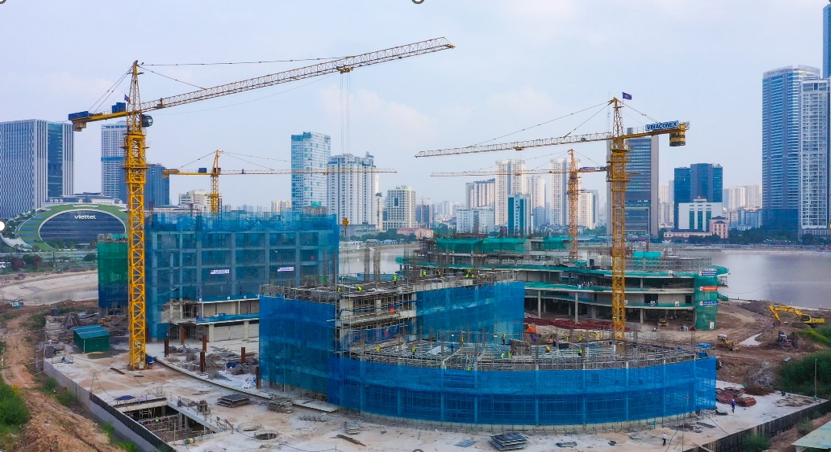 Regarding key projects of the capital such as Vinh Tuy Bridge (phase 2), Hanoi Children's Cultural Palace, Vinaconex had overcome the Covid 19 pandemic, social distancing for the past time as well as always strives to execute constructions to ensure safety, quality and progress as committed with the Investor.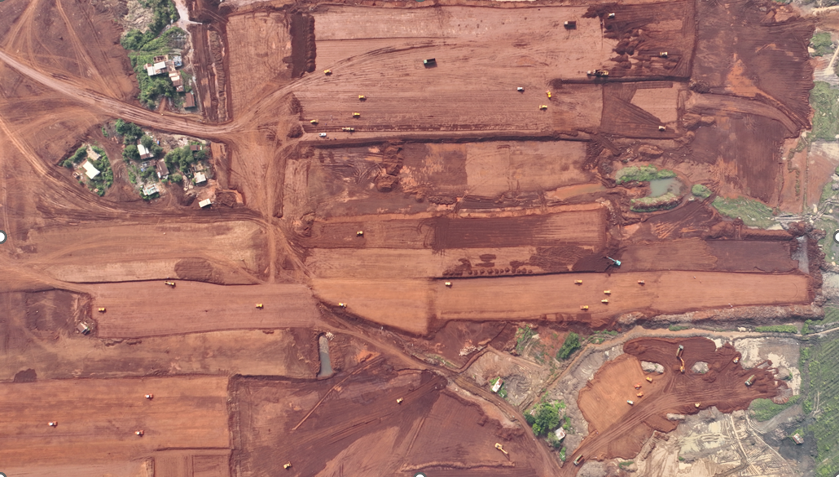 As for the construction package of drilled piers in the terminal of Long Thanh International Airport investment project, Vinaconex finished and handed over the project ahead of schedule, which was highly appreciated by the investor. Currently, Vinaconex is accelerating the construction of the ground leveling package, sticking to the planned schedule.
Contractor Vinaconex is continuously executing joint construction under package no 6: "Construction project to renovate and upgrade international-domestic aprons, Cam Ranh International Airport." with three working shifts per day at the best productivity.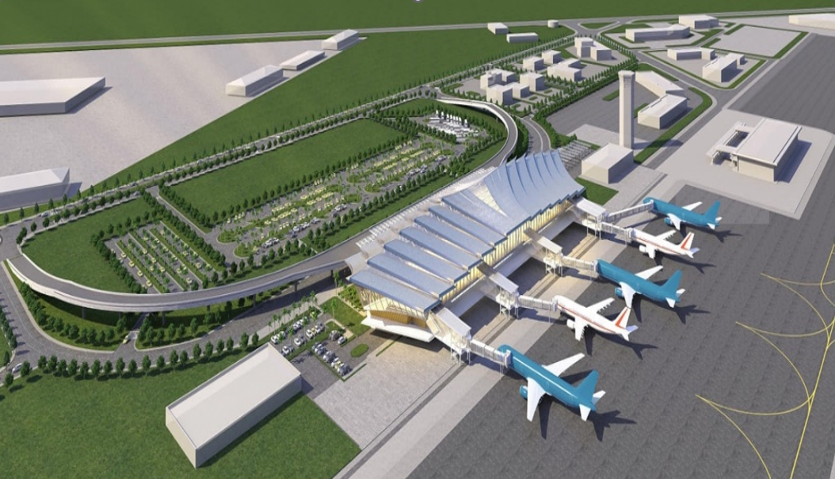 During this time, contractor Vinaconex has actively carried out the construction of items in the bidding package no. 11 "Construction of works; Supply, installation of equipment, and construction of mechanical and electrical systems" as part of the project "Construction of T2 terminal - Phu Bai international airport". It is expected that Vinaconex and the joint venture would finish the project and hand over it on time in the first quarter of 2023.
Vinaconex has also implemented energy works, civil works, social security, and other works to meet the safety, quality, and progress requirements committed with the investor.
4. Affirming reputation and capacity with foreign investors
Vinaconex contractor is confident in meeting the most stringent construction requirements of local and foreign investors, thanks to high-quality and experienced human resources and a wide range of advanced construction and management technology.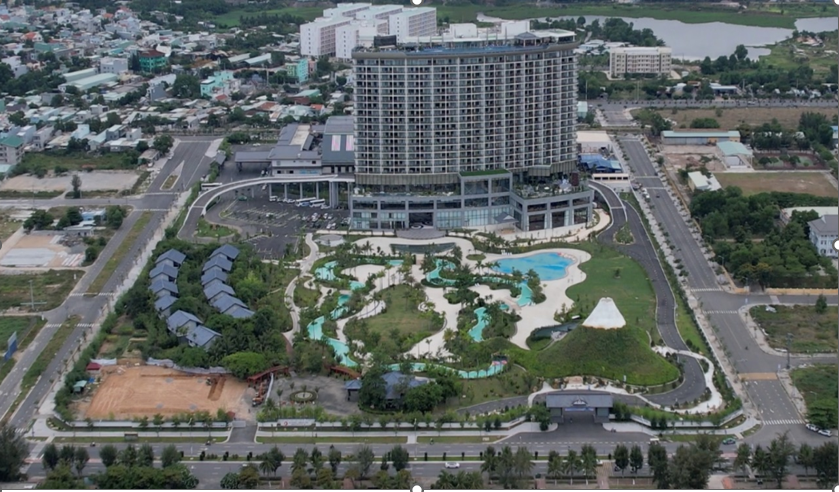 Honored to be one of the units participating in the construction of the Southern Petrochemical Complex, Vinaconex had made every effort to complete and hand over the items ahead of schedule and get it to be one of the earliest completed bidding packages in the project, which was highly appreciated by the investor.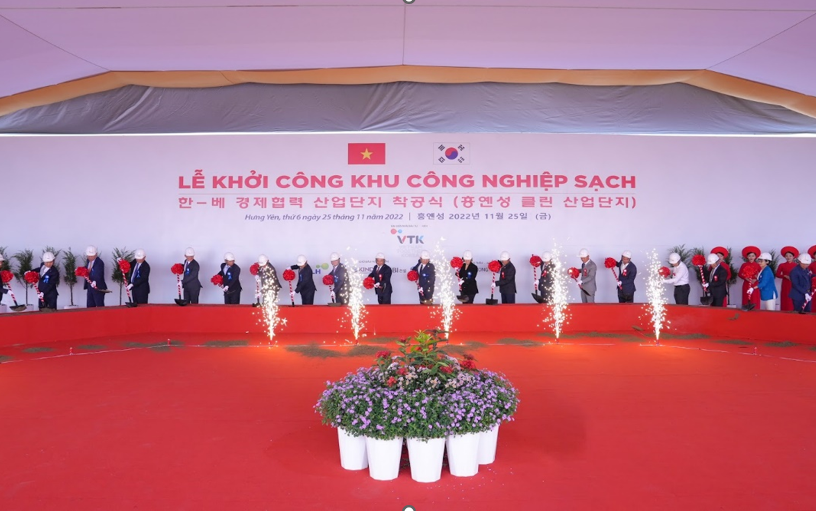 5. Maintaining the position as a professional energy investor and developer
The Dak Ba hydropower plant in Quang Ngai province, with a capacity of 30 MW and an average power of 100.43 million KWh, officially became the project with the fastest and most efficient construction record in December 2022, as it only takes 2 years to conquer the energy river, compared to 3-5 years for typical hydropower projects. This is a clear proof of Vinaconex's resolve, construction capacity, and mastery of advanced construction technology, at the global level of Vinaconex in particular, in the field of energy - hydropower investment and development in general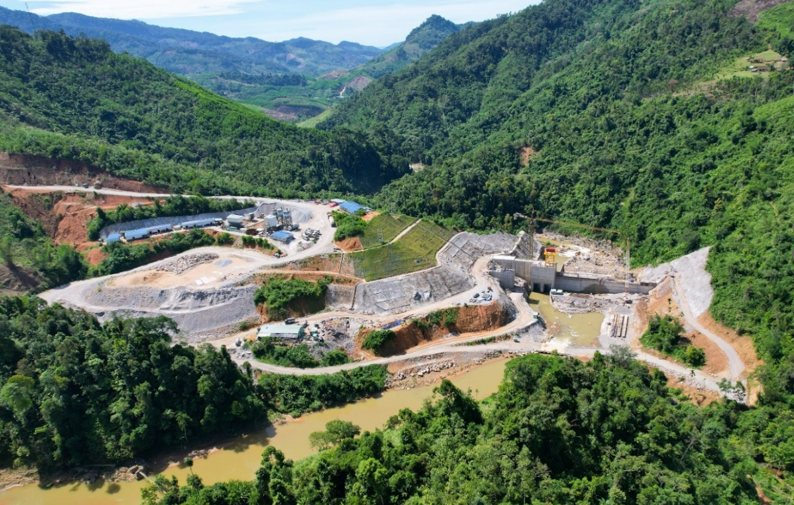 In addition, Vinaconex has also invested, developed, and effectively operated a number of other hydroelectric projects, including Cua Dat HP, Ngoi Phat HP and Ngoi Phat Expansion HP. These projects have contributed to fulfill the country's energy demands and faciliate the socioeconomic restructuring of localities across the country.
6. Real estate: enhancing brand value
Vinaconex, with its land bank of more than 2000 hectares and ongoing national expansion, aspires to construct projects of regional significance yet imbued with quintessence of Vietnamese culture.
Currently, Vinaconex is expediting the execution of the Cat Ba Amatina project covering 172 hectares in Cat Ba island district, which has won a special prize at the 2nd Vietnam Urban Planning Award - VUPA 2020; and is expected to be one of Vietnam's top green - smart - high-class resort urban areas..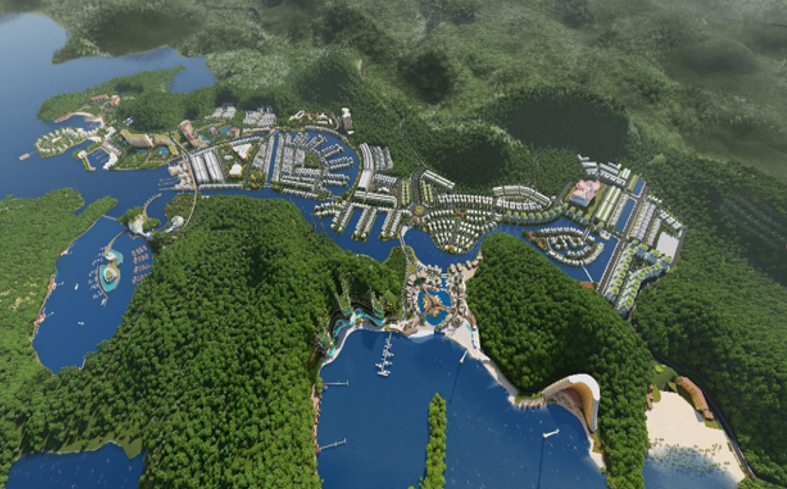 Especially, the Complex of luxury office and apartment Green Diamond - 93 Lang Ha, with its green, modern, and synchronous architectural style, has been completed and made available for sale, shaping the Vinaconex real estate brand in the high-end market segment.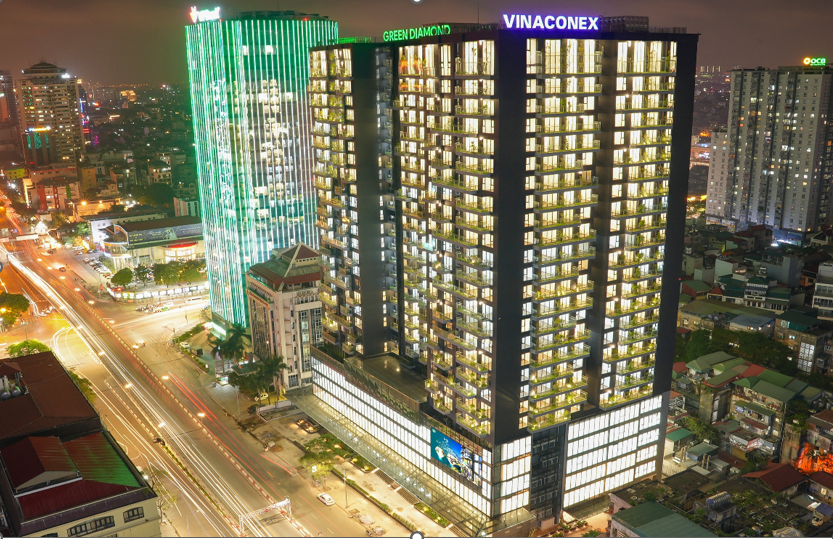 With a diverse investment portfolio, the Corporation is presently offering high-end goods in the categories of housing, tourist - resort, infrastructure development, industrial park infrastructure, etc. that bear the Vinaconex brand and attract market attention and approval.
7. Effective restructuring, financial management and investment
Vinaconex has been aggressively implementing the restructuring strategy, which focuses on the three key sectors of construction, real estate investment, and financial investment, as well as engaging in effective M&A transactions that ensure cash flow stability, enhance competitiveness, and increase ownership rates in enterprises operating in fields with high profit margins. All of them have contributed to remarkable outcomes, laying the groundwork for the Corporation to firmly overcome the hardship, maintain growth, and guarantee benefits for shareholders as well as employment and income for employees.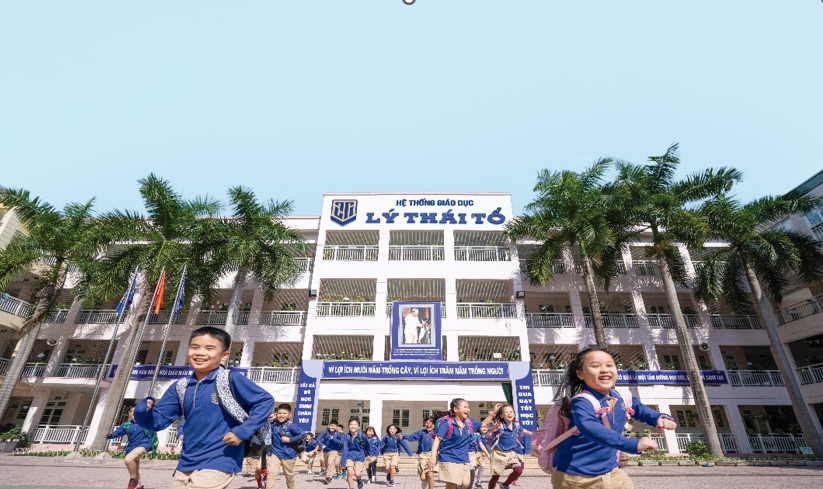 8. International cooperation - Driving force for growth
Vinaconex has not only established a firm foothold in the domestic market, but also constantly increased the competitiveness and seeks international business and investment opportunities.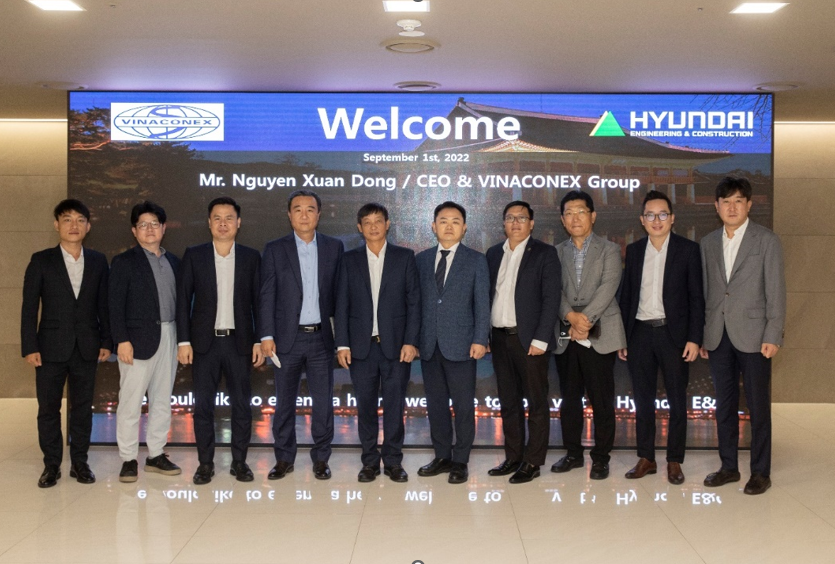 Vinaconex kept expanding its collaboration with big corporations and companies in Europe, Korea, China, etc. in 2022. It can be said that the reputation and brand name of Vinaconex has gone beyond boundaries and spread to the world. This is an impetus for corporation to broaden its international business networks, with the goal of dominating the construction, real estate, and financial investment fields in Vietnam and surrounding regions.
9. Promoting solidarity, improving corporate culture
Besides devoting to the Corporation, raising the spirit of solidarity, preserving and developing corporate culture, are always a guidepost and essential duties for socio-political organizations, each Vinaconex individual as well.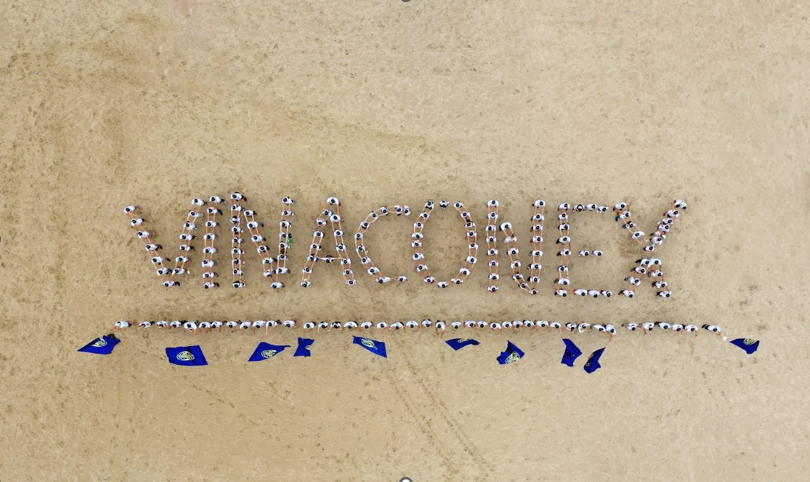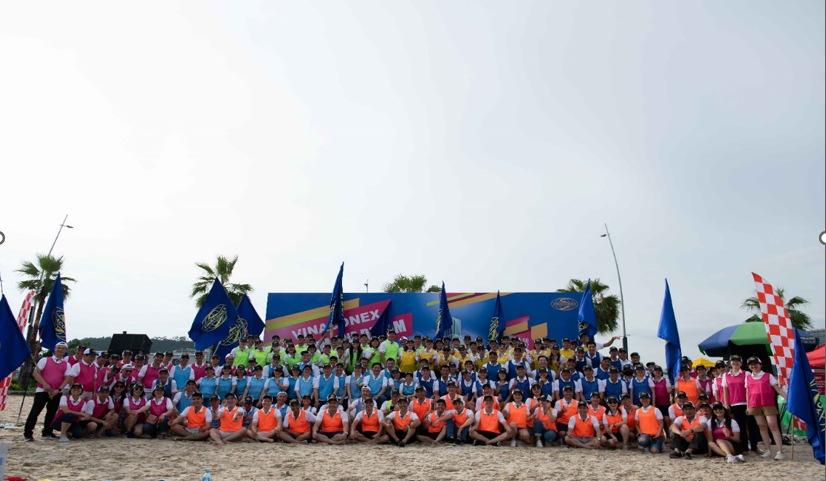 Upholding the tradition of "Drink water, honor the source", a cultural beauty throughout the Corporate's 34-year journey of establishment and development, Vinaconex Corporation has always prioritized community service and social responsibility as key corporate objectives.
10. Keeping enhancing Vinaconex's reputation and brand name
In 2022, Vinaconex was proud to be rated and awarded many noble titles by business rating and evaluation organizations. This is both community recognition for Vinaconex's efforts over the past year and a significant motivator for the corporation to maintain its position as a top name in the field of construction and real estate, as a transparently listed firm with good financial management, efficient business, and sustainable development that supports national development.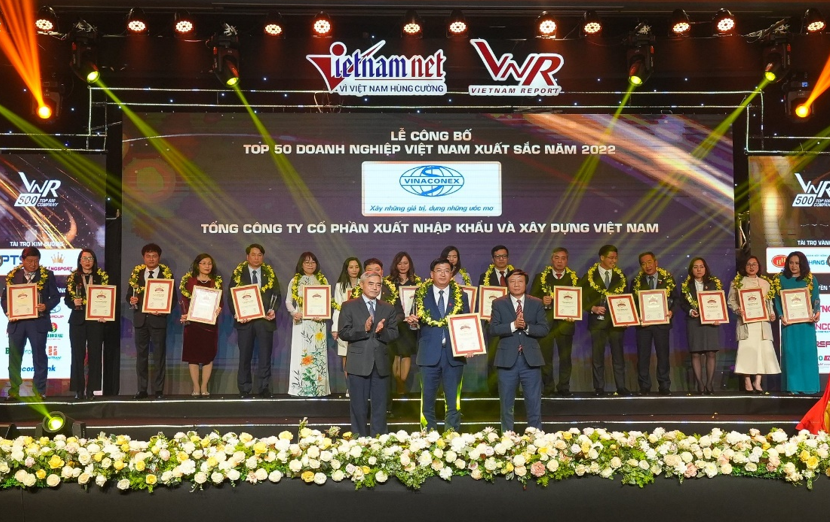 The future is full of opportunities and challenges, requiring Vinaconex humans to keep up the tradition of solidarity, working harder and more creatively to propel Vinaconex to new heights, deserves to be the leading brand of Vietnam's construction industry, contributing more and more value to the community and society./.