The program to celebrate International Women's Day on March 8th with the theme "Honoring VINACONEX women" was held solemnly with plenty of fun in the joyful atmosphere of welcoming the all-level Trade Union Congresses towards the Corporation's 6th Trade Union Congress in the 2023 – 2028 tenure.
The International Women's Day Celebration program was hosted on March 8 at the Corporation's headquarters in a joyful atmosphere filled with pleasure and laughter. It had the presence of the Corporation's leaders board, female employees representing over 1,000 female union members and employees across the Corporation, and especially 35 emblematic "roses" with remarkable achievements in production and business activities.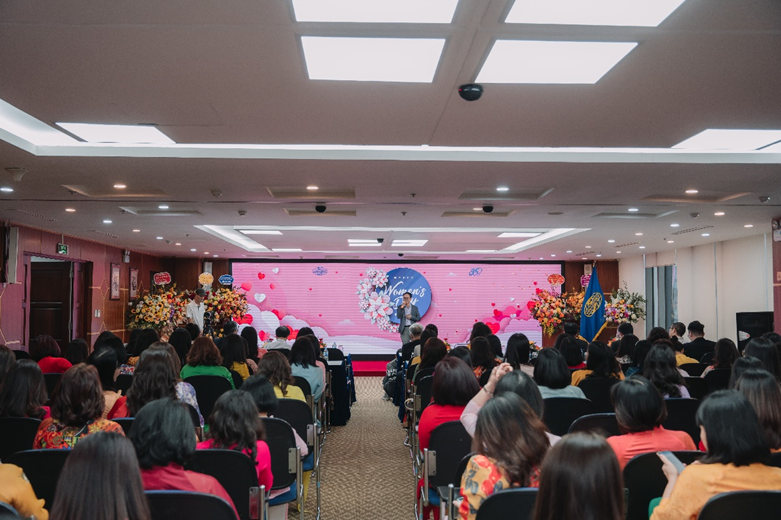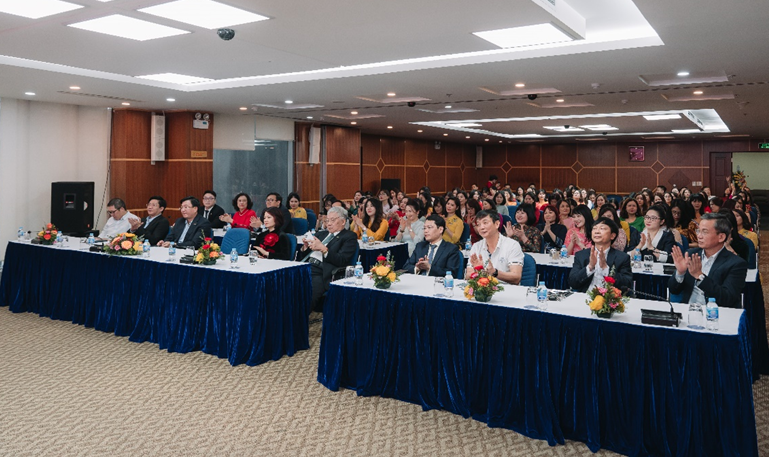 Mrs. Nguyen Thi Mai Huong, Head of the Women's Affairs Committee of the Corporation's Trade Union presented the report outlining the efficiency of the building and promulgating of documents guiding and directing the activities of the Women's Affairs Committee; in which, focusing on fostering the operational capacity and skills for employees in charge of Women's Affairs. Therefore, the all-level Women's Committees have kept renewing the contents, and forms of gathering female union members, organizing numerous practical activities that drew a large number of female union members and employees to participate.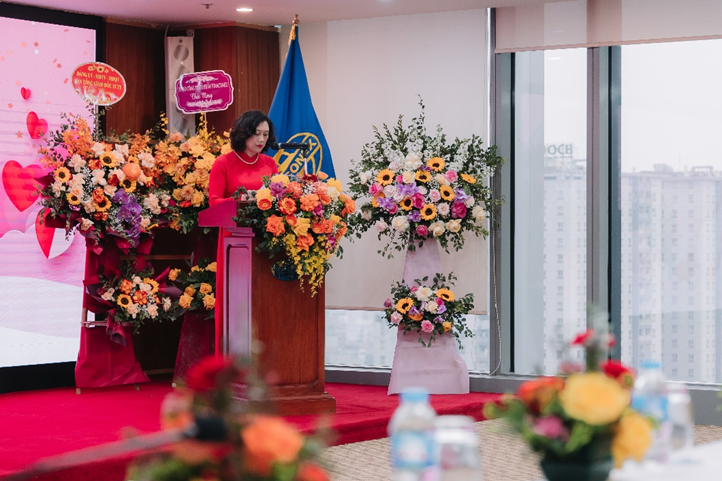 On this occasion, Mr. Dao Ngoc Thanh, Secretary of the Party Committee, Chairman of the Corporation's BOD expressed his gratitude to all the women in the Vinaconex family, wishing them health, happiness, and success. He also affirmed that Vinaconex women are always beautiful, and gentle, but equally dynamic and strong; and that their contributions to the 35-year journey of establishment and development of Vinaconex were greatly valuable and justifiably to be proud of.
The leader's board and the Corporation's Trade Union also honored and rewarded 35 Vinaconex female employees representing over 1,000 female union members across the Corporation. They deserved the standard Vinaconex women in the movement "A Woman for all seasons" for their outstanding contributions to production and business activities, as well as active participation in trade union activities.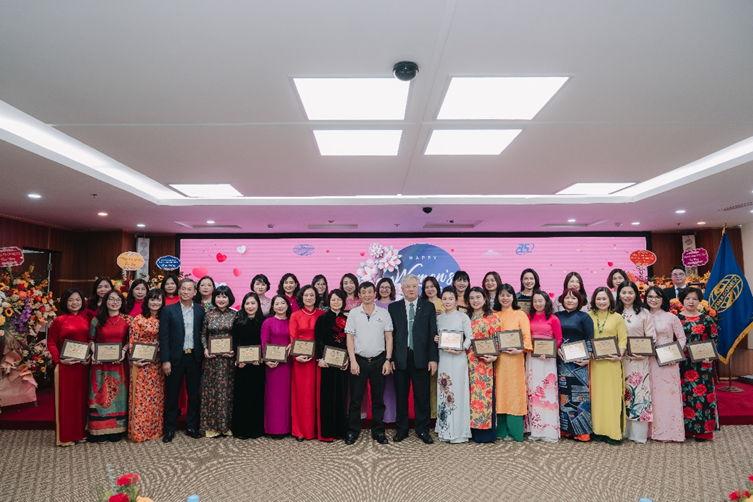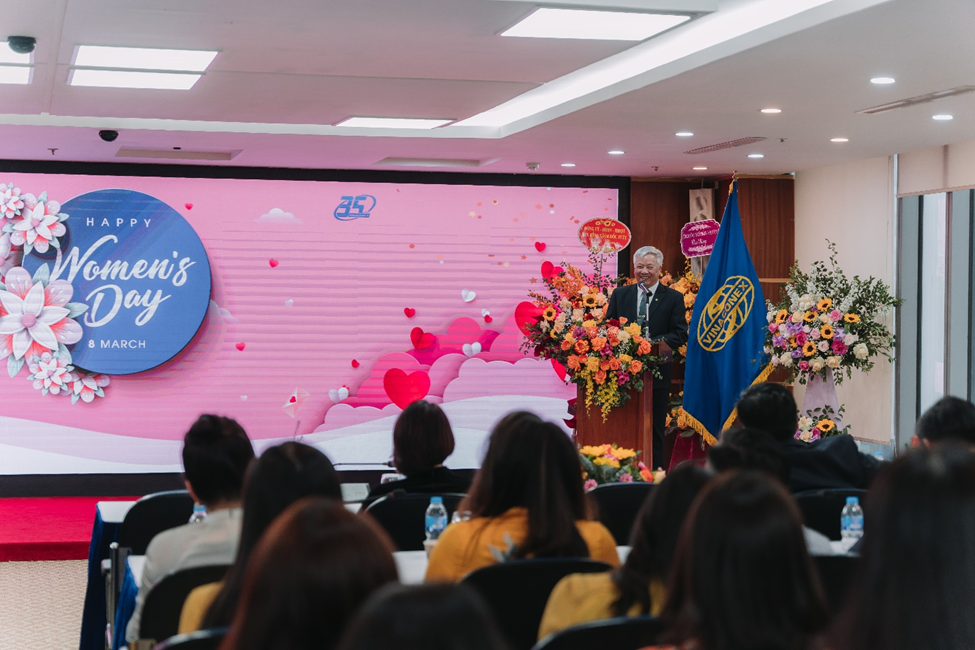 Previously, the Trade Union presented congratulatory flowers and gifts to 35 women who were the backbone of the male employees working on various projects across the country. They also gave congratulatory flowers to the holding company's female employees, who were unable to attend the program due to their working circumstances. These meaningful activities reflected not only the affection and care that the Corporation'sTrade Union had for the material and spiritual well-being of its trade union members and employees in general and female employees in particular, but also the compassion of the big Vinaconex family on their 35-year journey of establishing and developing.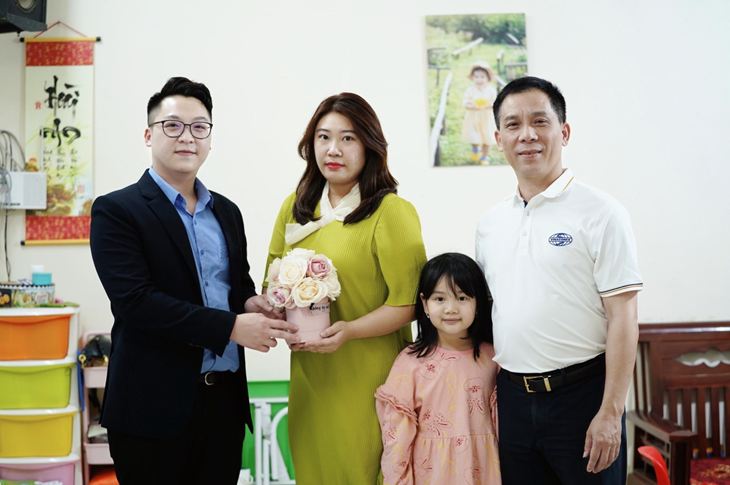 Some photos at the event: