On the morning of December 3, 2022, the business matchmaking seminar between the Hanoi University of Civil Engineering (HUCE) and Vinaconex Corporation took place right at the university. The seminar was part of the cooperation activities between HUCE and Vinaconex to assist students to clearly orienting their occupations and matching the training with the actual human resource requirements of the enterprise.
Mr. Nguyen Khac Hai, the Deputy General Director, and leaders of related professional departments attended the business matchmaking seminar on behalf of Vinaconex Corporation. On the side of HUCE, there were Assoc. Prof. Dr. Pham Xuan Anh, the vice rector, the department heads of the High-Quality Engineer Training Board, and nearly 100 students from the High-Quality Engineering Class, a training programme under an educational cooperation with prestigious French construction universities.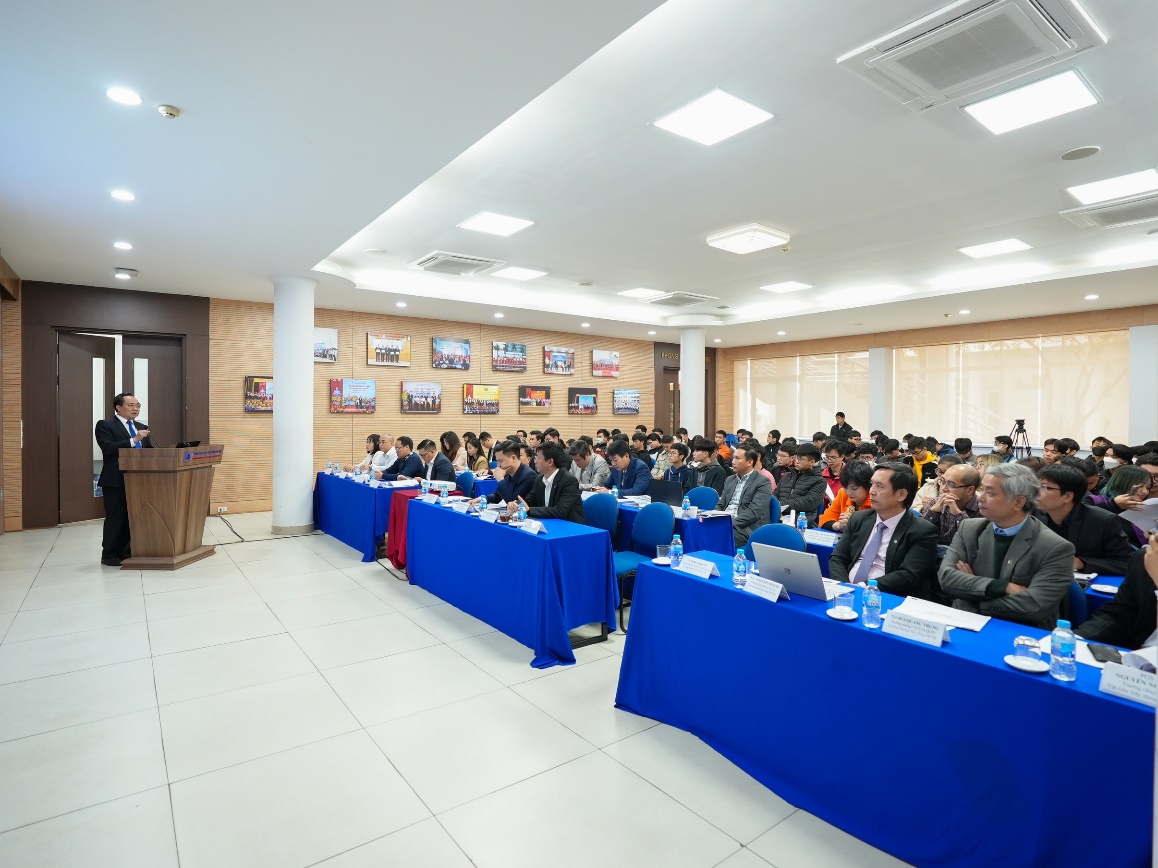 Speaking at the seminar, Deputy General Director Nguyen Khac Hai noted that humans were always the most important factor for Vinaconex on its nearly 35-year journey of building and development. This business matchmaking event was a great opportunity for the students' vocational guidance as well as the supplement of high-quality human resources for the enterprise, especially when the training majors of the High-Quality Engineer class were quite similar to the job positions that Vinaconex was looking for in many key national projects in traffic, infrastructure, civil, and industrial construction.
Deputy General Director Nguyen Khac Hai further shared that Vinaconex always made the best conditions for HUCE students to study, practise, and be willing to provide students with opportunities to work in commensurate jobs that allowed them to demonstrate their own abilities.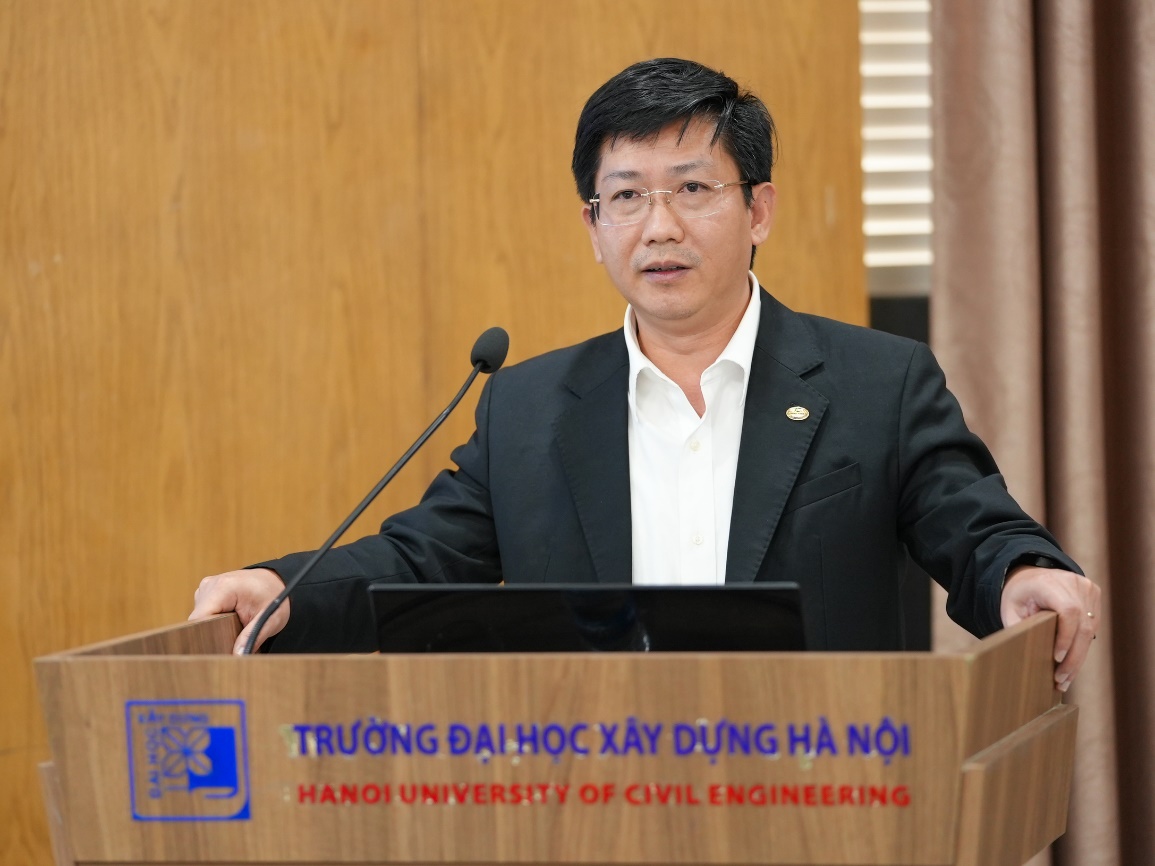 Vice Rector of HUCE, Assoc. Prof. Dr. Pham Xuan Anh, stated that in addition to providing professional knowledge training, the university places a great emphasis on cooperation with businesses to create a practical working environment for students that helps them improve their skills and gain work experience. Regarding the cooperation between the two units, Assoc. Prof. Dr. Pham Xuan Anh expressed his happiness at the growing interest in the cooperation plans between HUCE and Vinaconex, which help to advance education and implement joint research projects that strengthen and foster the partnership between the university and businesses.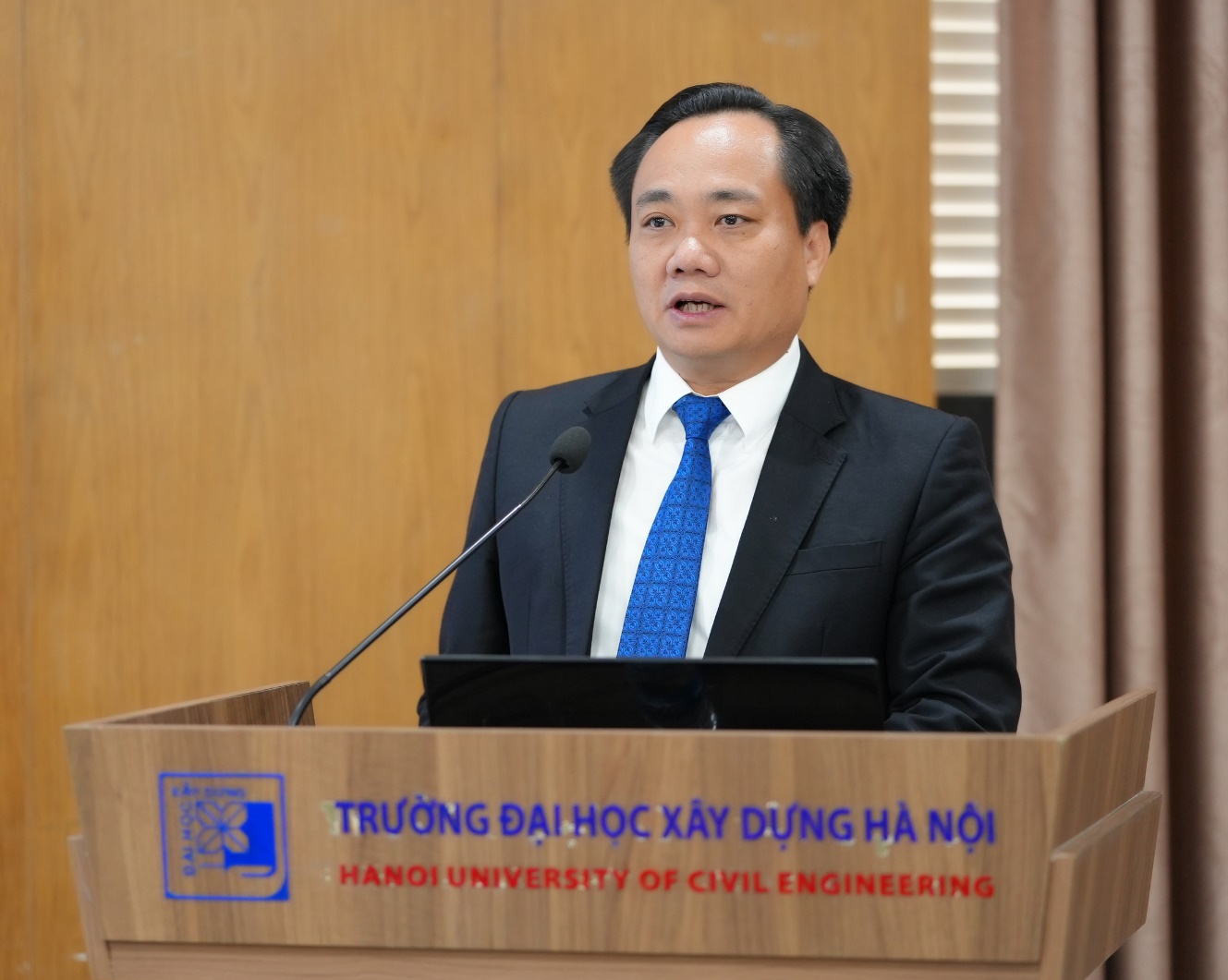 At the seminar, the two sides discussed the topics of the HUCE's training programme for High-Quality Engineers, as well as Vinaconex Corporation's typical projects, organisational structure, and its operation model, giving student an overview of the business.
In the vibrant atmosphere during the seminar, the attending students addressed questions on the conditions, requirements, benefits for students participating in internships, and working environment at Vinaconex.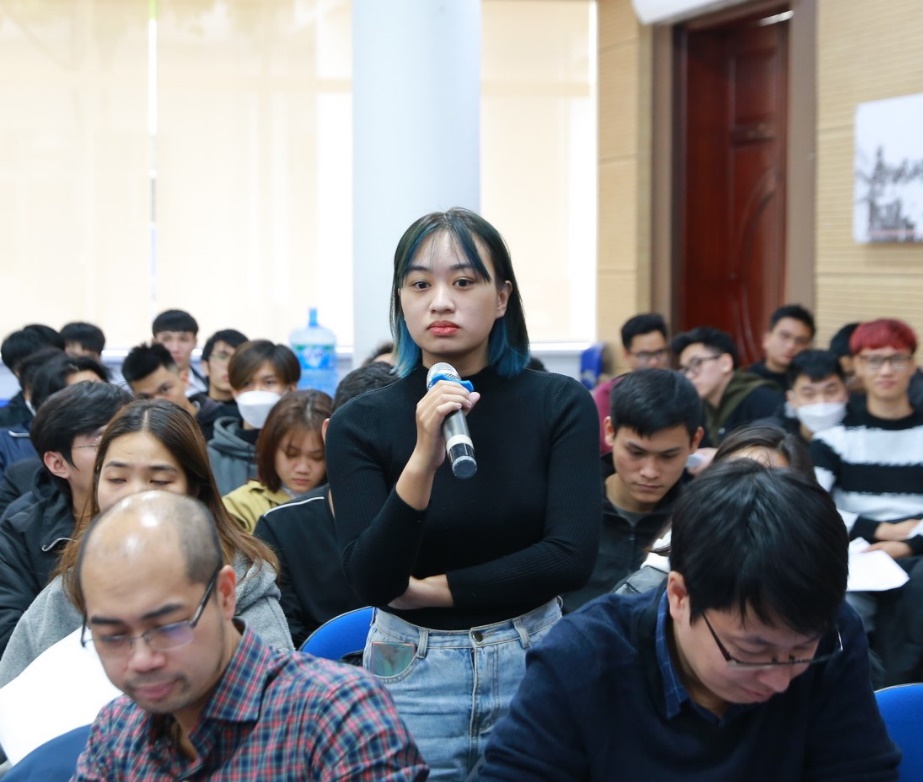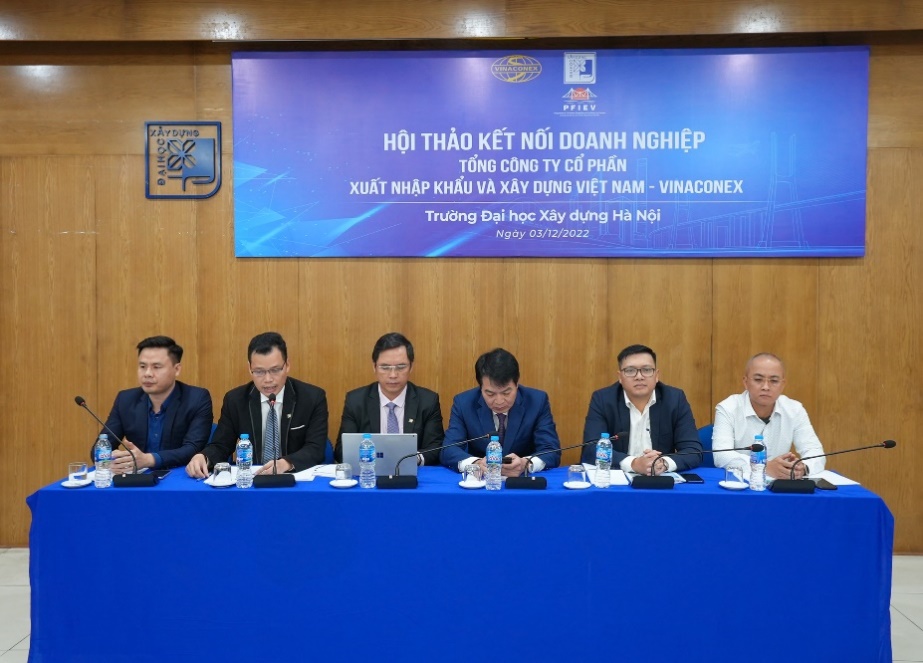 In an effort to contribute the education, Vinaconex would continue to assist training institutions in training, cultivating, and developing the ability of the young generation. Especially, as for HUCE - a key associated training institute of the Corporation, Vinaconex had long cared about and became the sponsor of the CSC Award, which was an award given to excellent students in construction major of the university.
Some photos taken in the seminar: