On January 1, 2023, Prime Minister Pham Minh Chinh attended the ceremony to kick off construction of 12 sections of the Eastern North-South Expressway in the 2021-2025 period.
Leaders from the Party, Government, and localities were present during the ceremony. On behalf of Vinaconex, Mr. Dao Ngoc Thanh - Chairman of the Board of Directors, Mr. Duong Van Mau - Deputy General Director, and Mr. Nguyen Huu Toi - Deputy General Director attended the event.
These projects has total investment capital of nearly VND147,000 billion, involving construction of road sections with 4 lanes and the length of 729 km that pass through 12 provinces and cities. The highway is projected to be finished in 2025 and operational in 2026, that would connect the entire North-South expressway from Lang Son to Ca Mau (except the section from Lang Son to Huu Nghi border gate not yet been invested).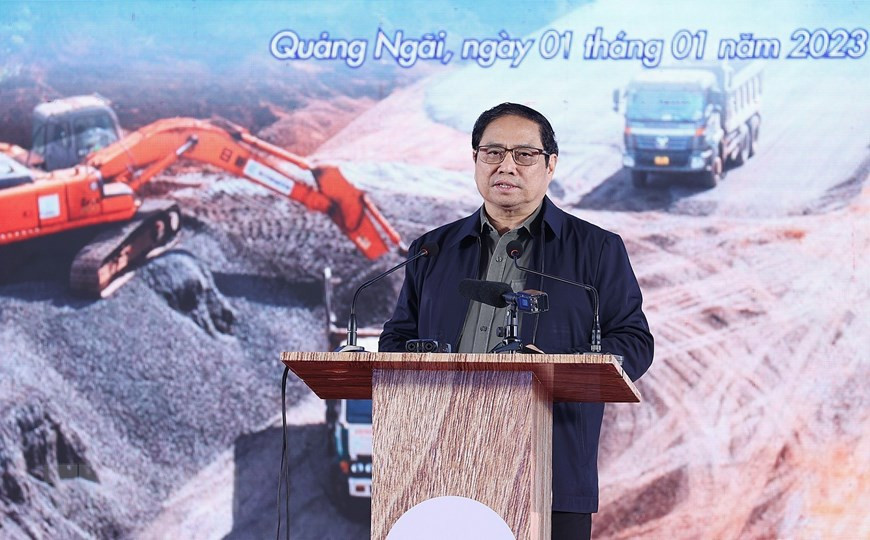 The groundbreaking ceremony is an unprecedented spectacular event in the transportation industry when it was held in unison at 12 locations in 9 provinces and cities across the country, in which, the central point was located in Quang Ngai province (Quang Ngai - Hoai Nhon project).
In his remarks at the ceremony, Prime Minister Pham Minh Chinh requested the Ministry of Transport and 32 project localities to closely coordinate to facilitate the expressway for the expressway's timely completion, quality assurance, no increase in total investment as well as the strict compliance with legal regulations.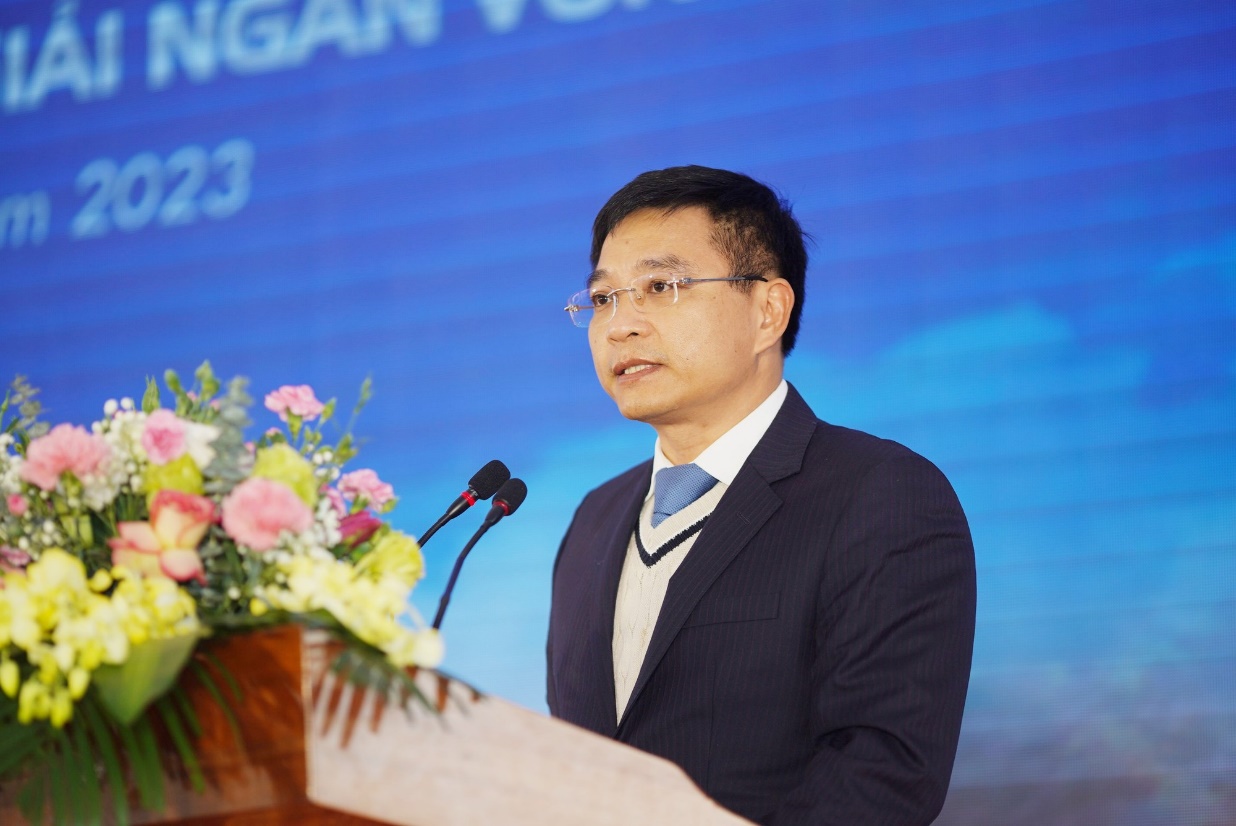 In addition, Minister Nguyen Van Thang also launched the emulation movement on the occasion of Lunar New Year at all construction sites, which will last from January 6, 2023, to the end of February 6, 2023. There will be a summary of the emulation and rewards after it ends.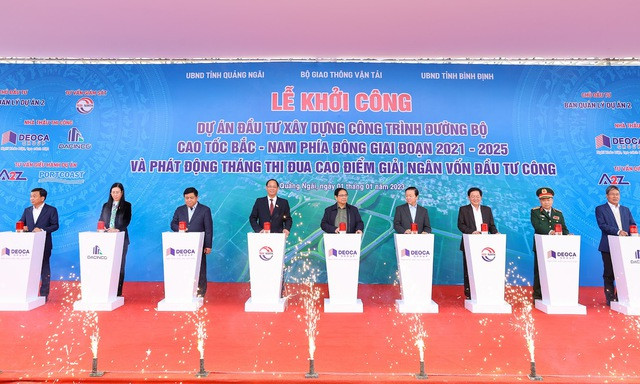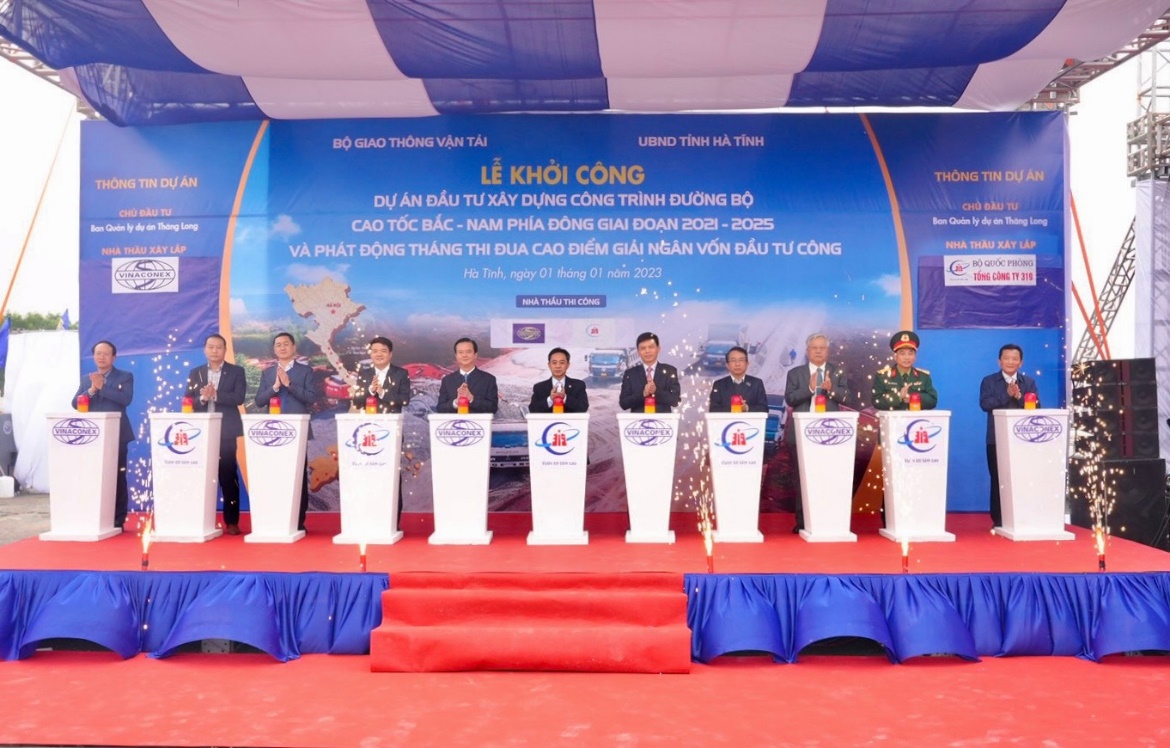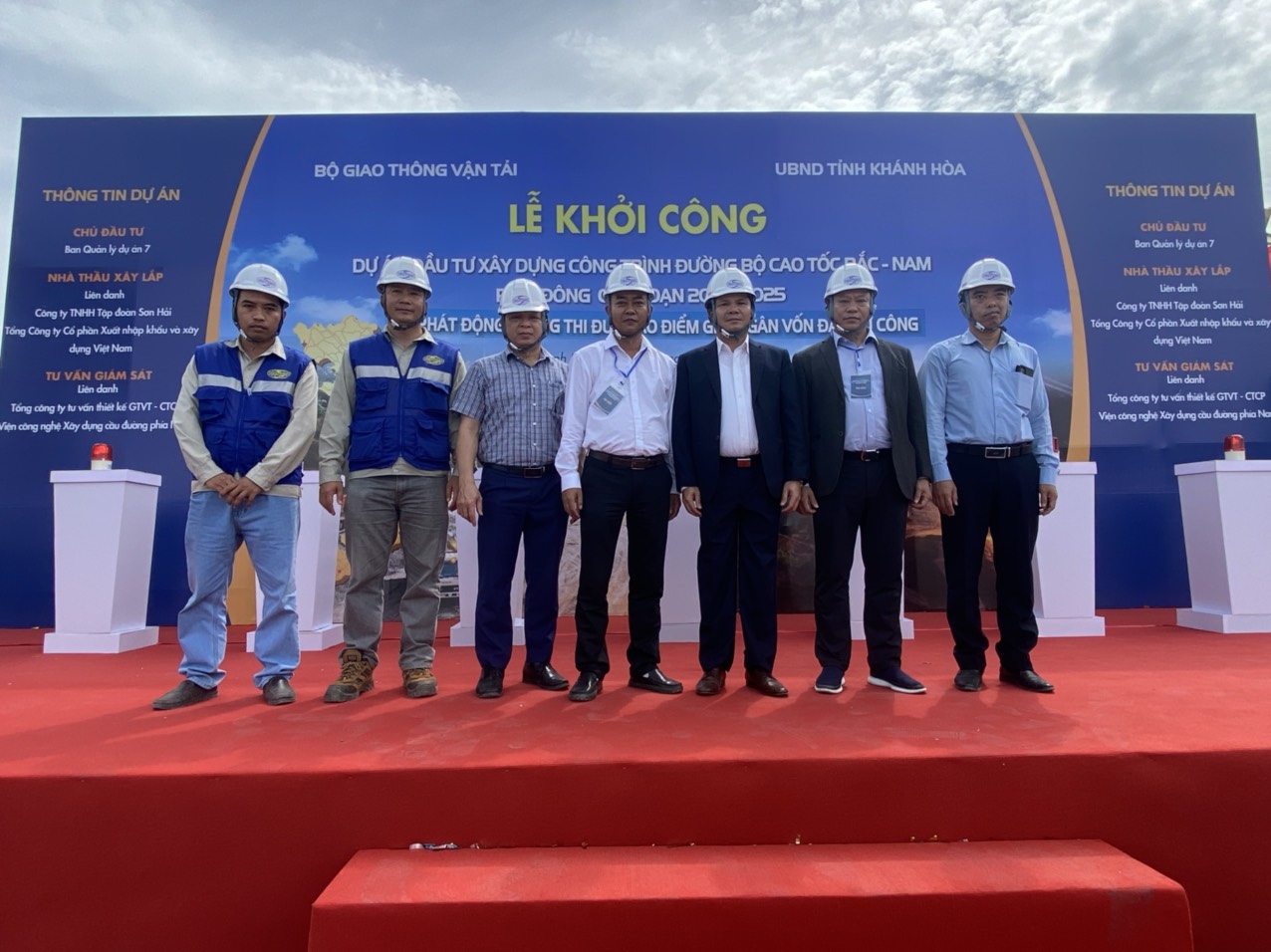 With almost 35 years of accumulated experience, modern synchronous construction equipment and machinery, and a team of highly skilled engineers and workers, Vinaconex was honored to be chosen as a contractor to participate in the construction of two out of the twelve component bidding packages of the Eastern North-South expressway construction investment project for 2021-2025 period. They are the 11-XL package for 35.32km Bai Vot - Ham Nghi section passing through Ha Tinh province, with a total investment of VND 6,044 billion deployed by Vinaconex - 319 Corporation (Ministry of Defense) joint venture with a installation and construction value is over VND 5,232 billion; and the XL02 Package for 30.85km section between Van Phong and Nha Trang (Khanh Hoa) that deployed by Son Hai Group - Vinaconex joint venture with a total investment of VND 3,549 billion.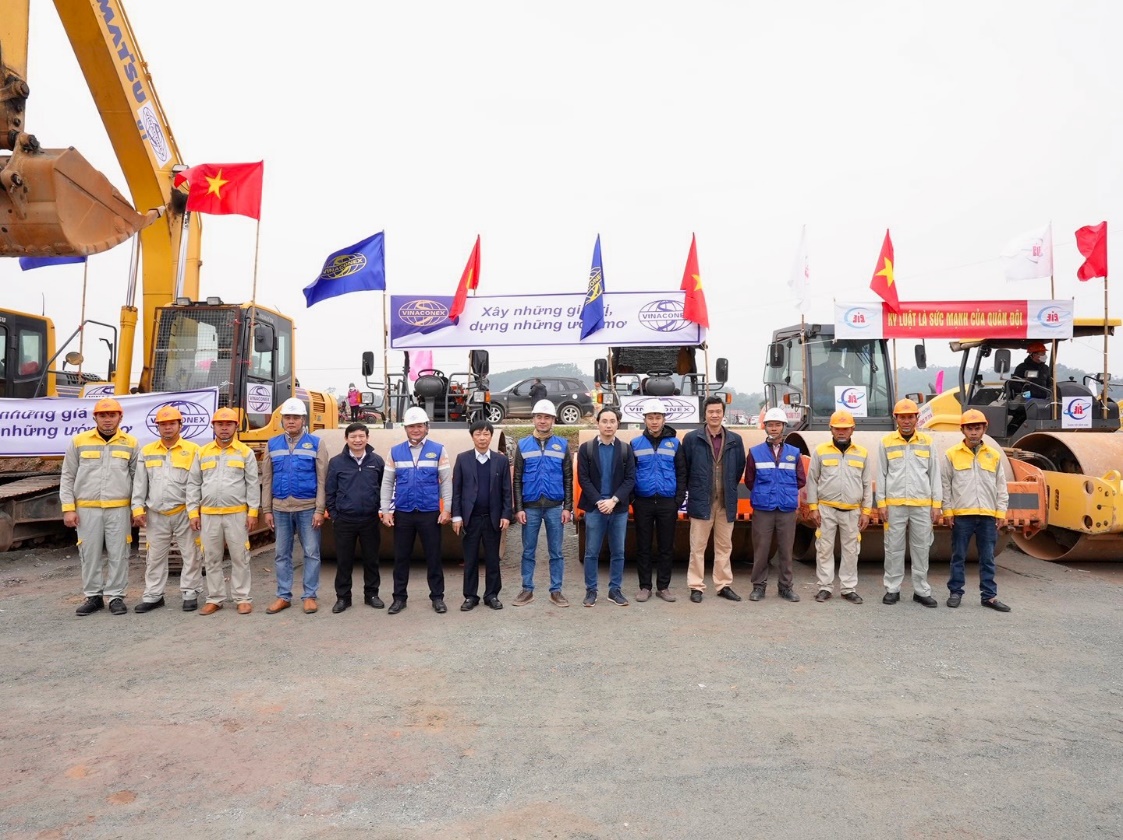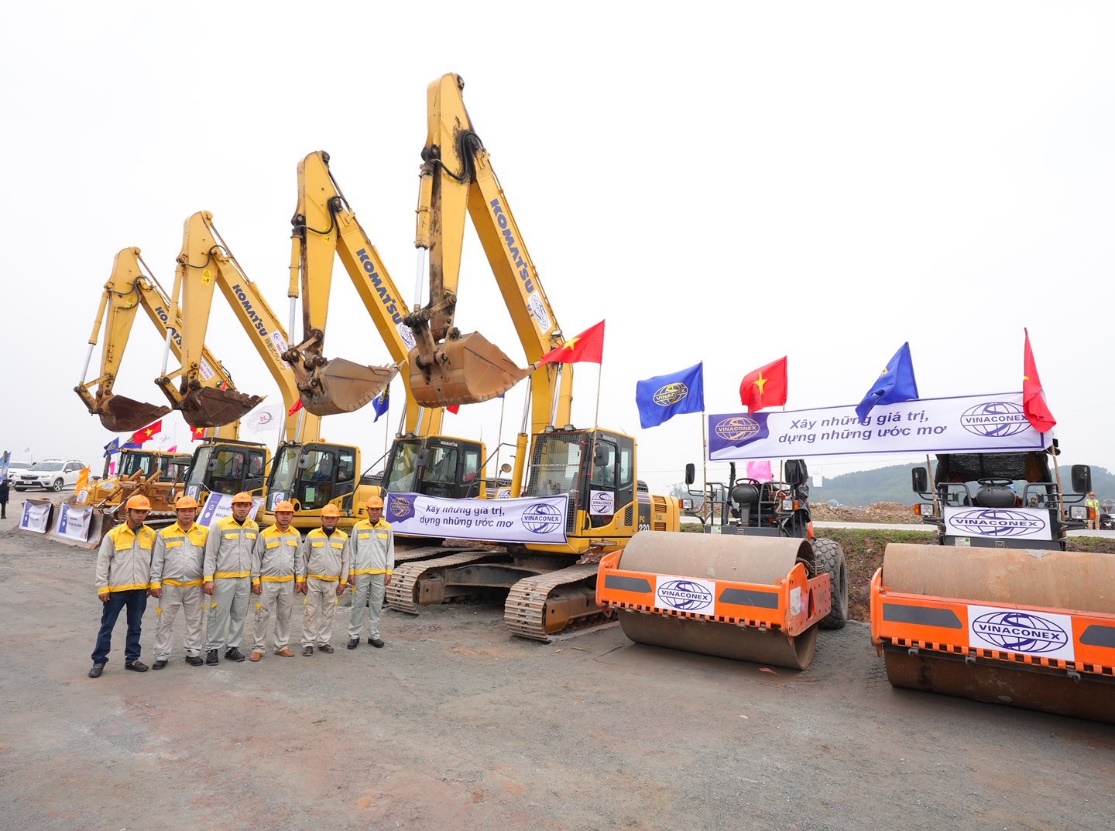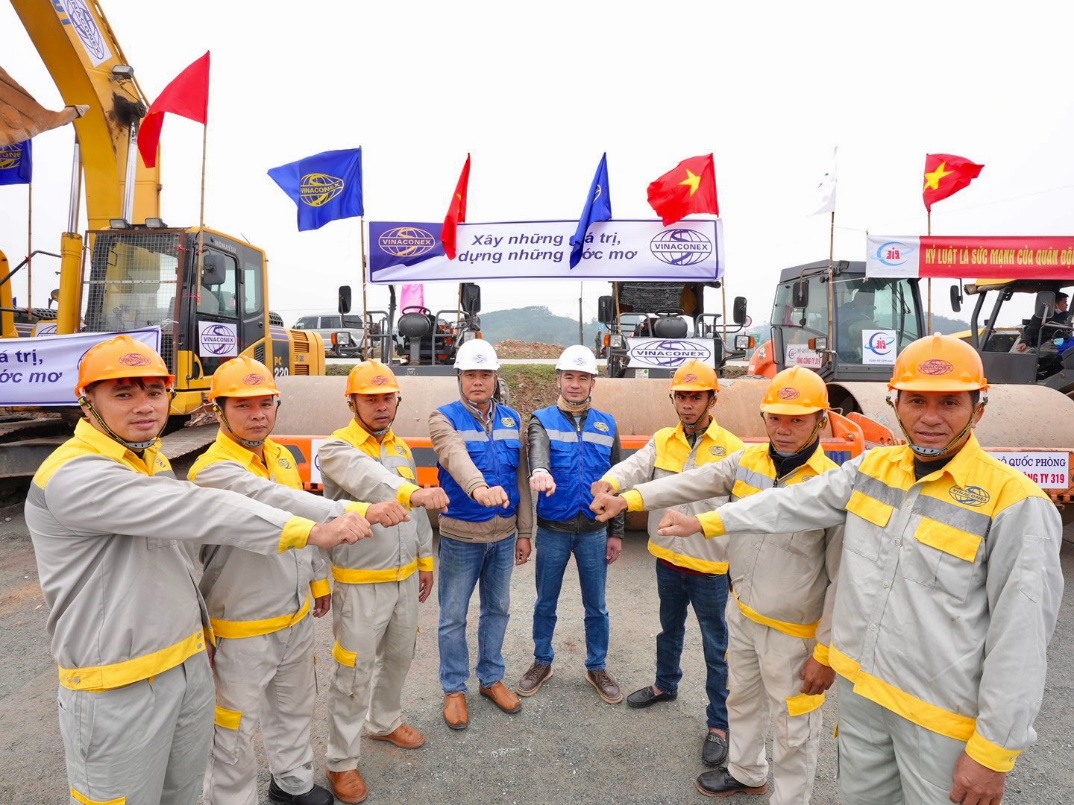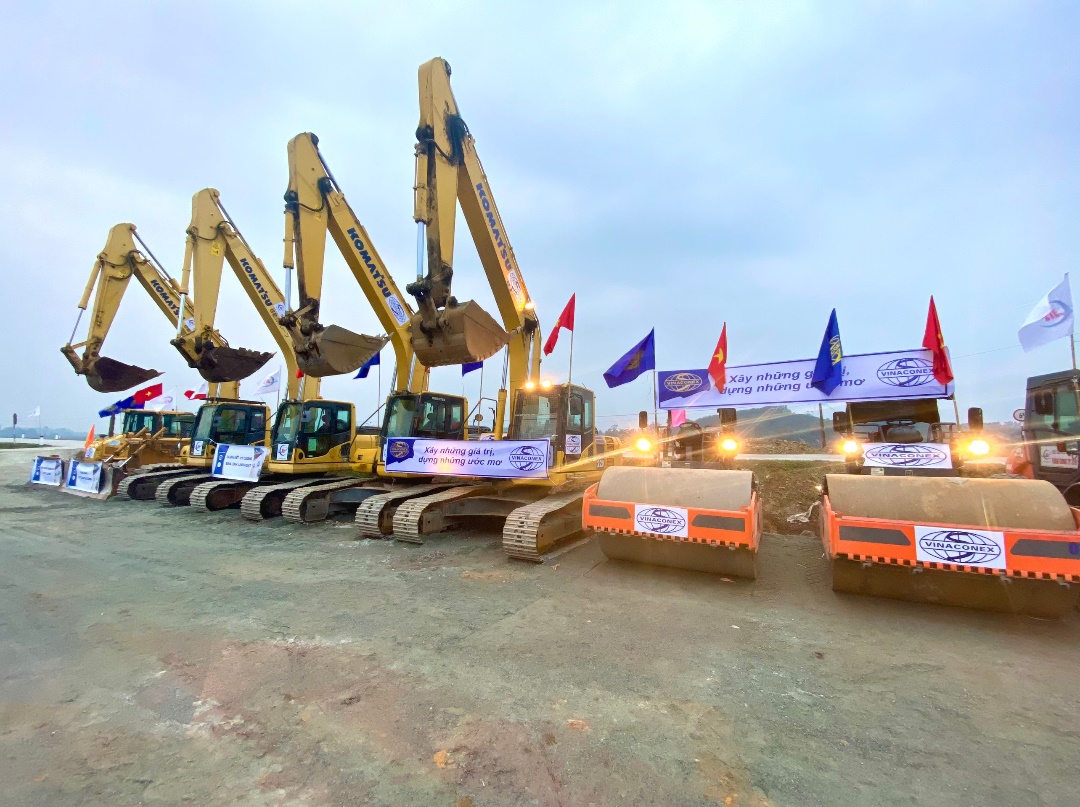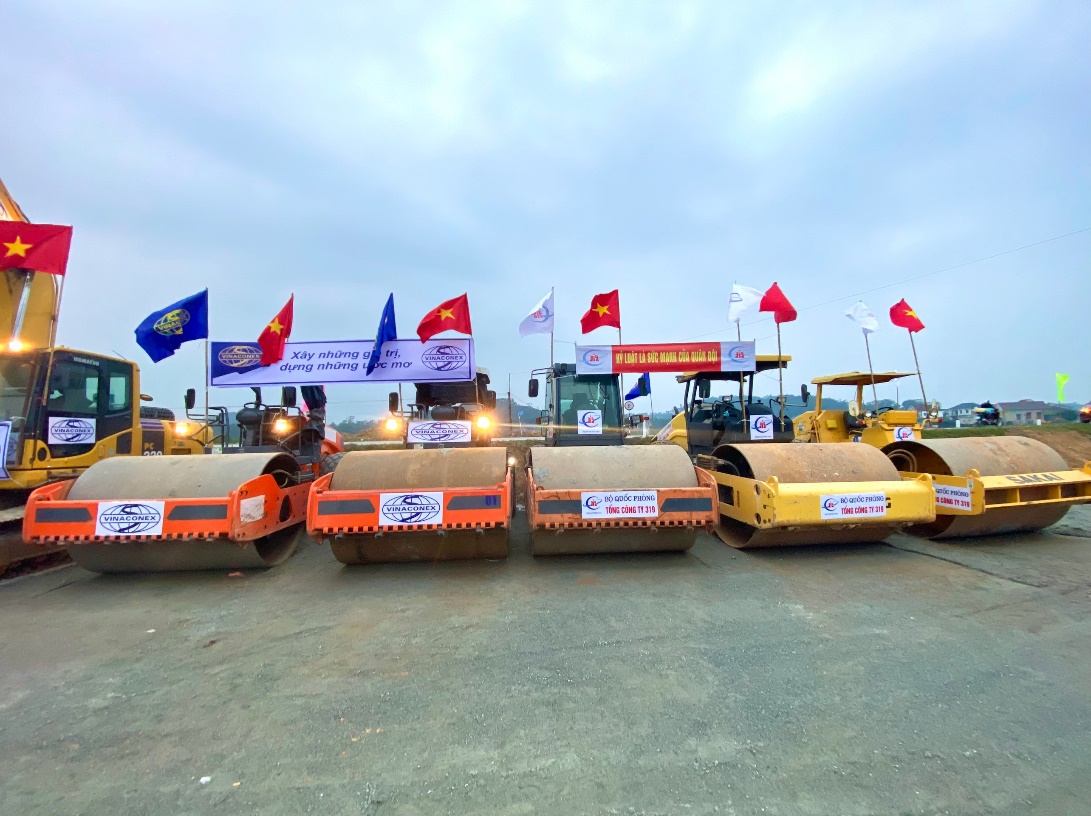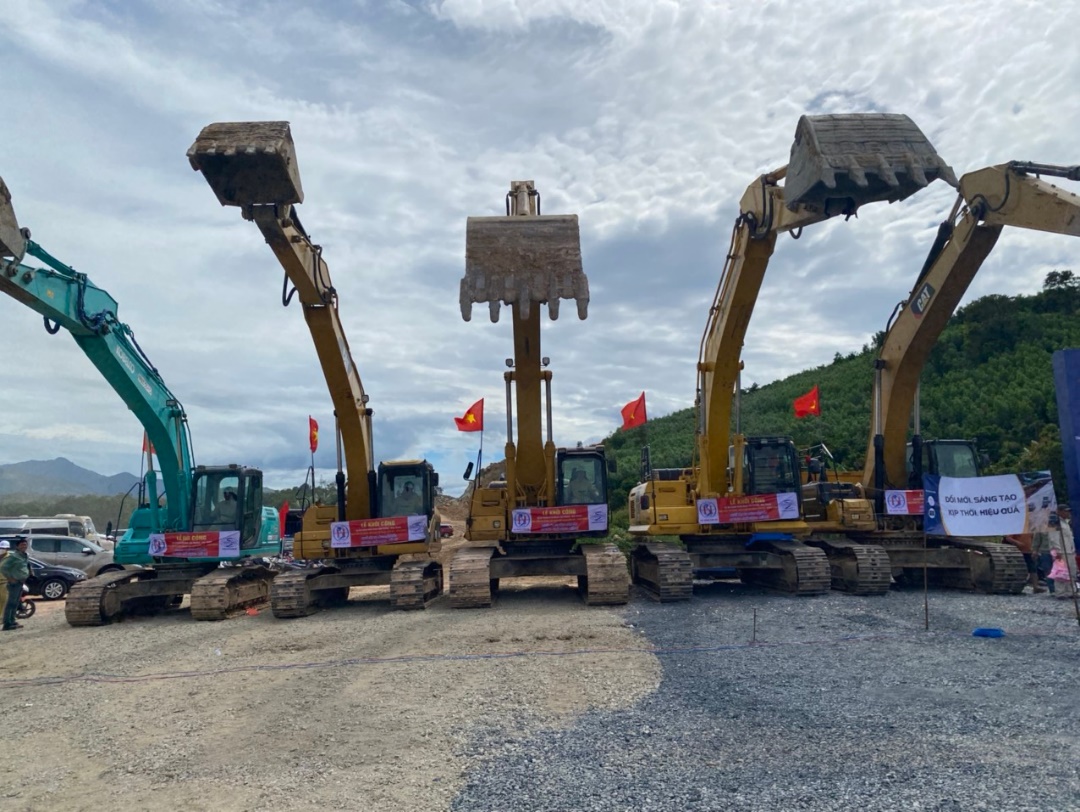 Some highlight photos at the ceremony: