From the beginning of the year, the contractors have carried out all construction and installation packages of the Vung Ang 2 Thermal Power Plant construction project concurrently. Especially, the items of package B in Vinaconex's charge are always accelerated with the aim to be completed and handed over by April 2024 as scheduled.
The construction of the CCB Operator, Turbine House, Chimney Foundation, Transformers, and other items in Package B is being implemented concurrently by Vinaconex; striving to get the package completed and handed over by April 2024 as scheduled.
Vinaconex contractor always attaches particular importance to occupational safety & fire prevention and fighting at the project.
The amount of erecting steel structure, formwork, and concreting parapet roof for the 4th floor of the central house was 75% completed.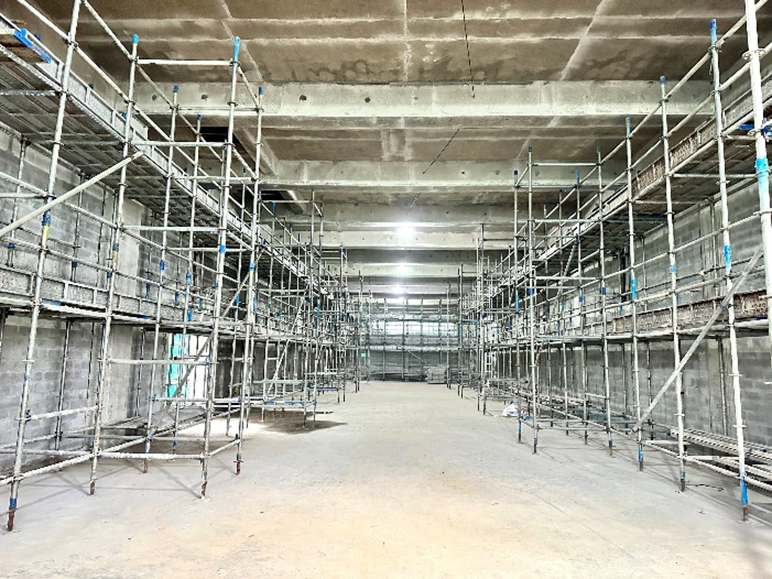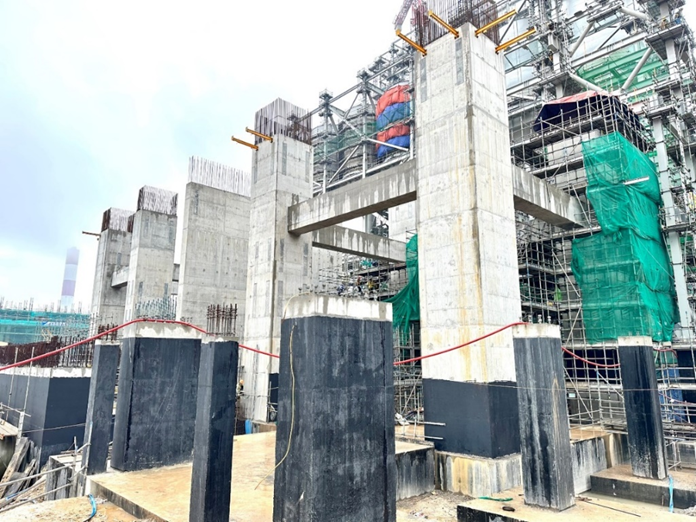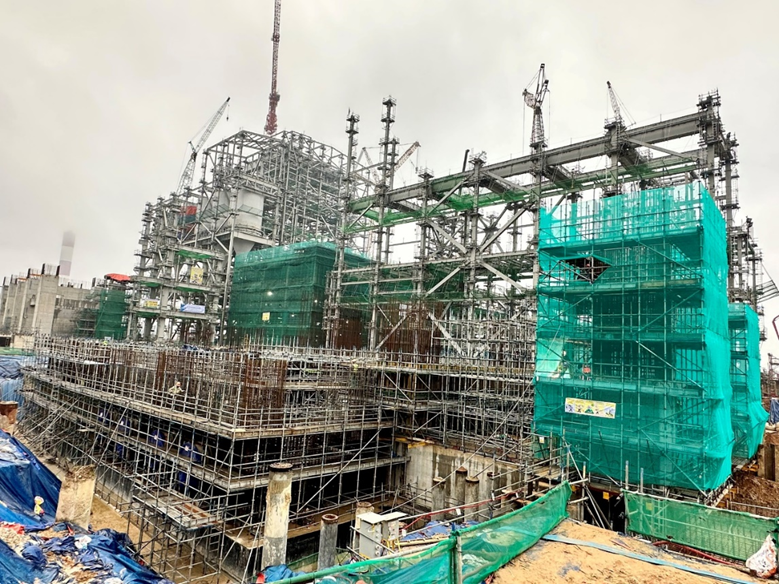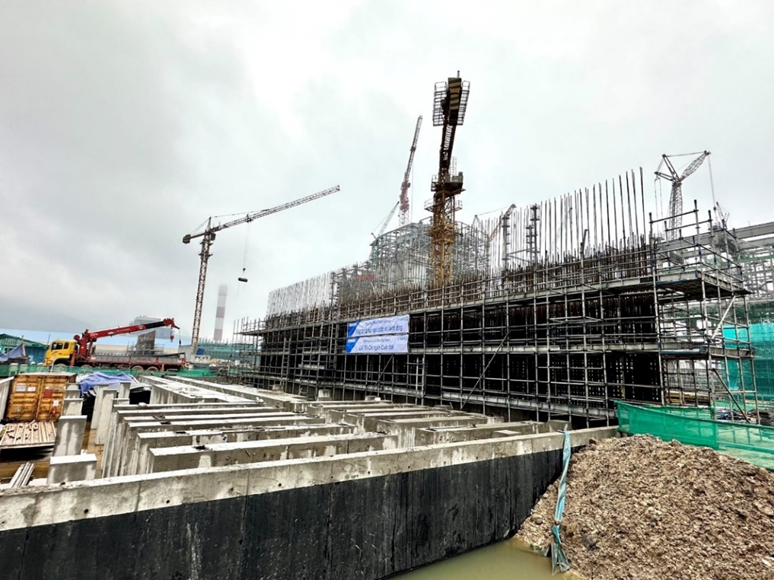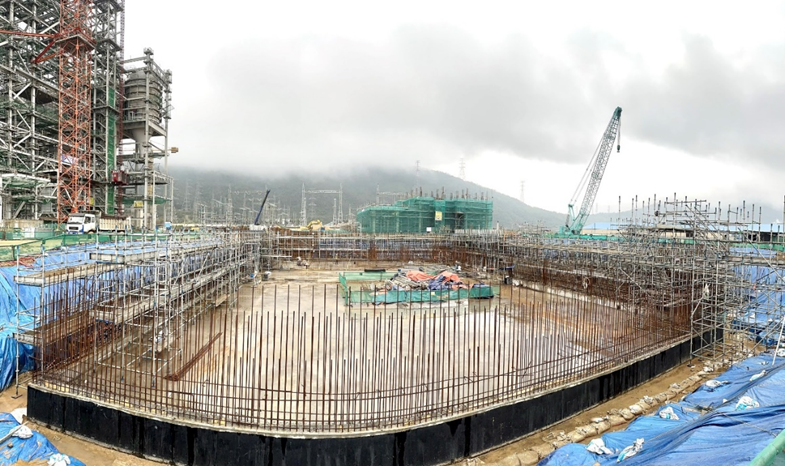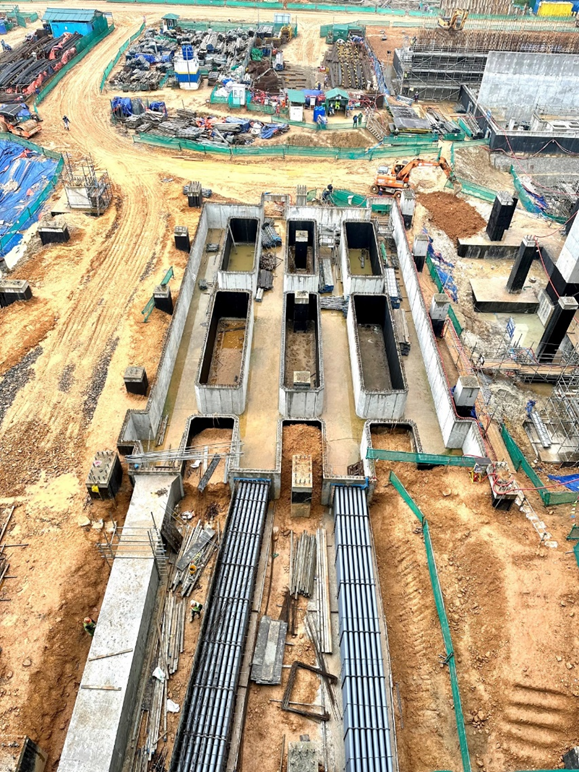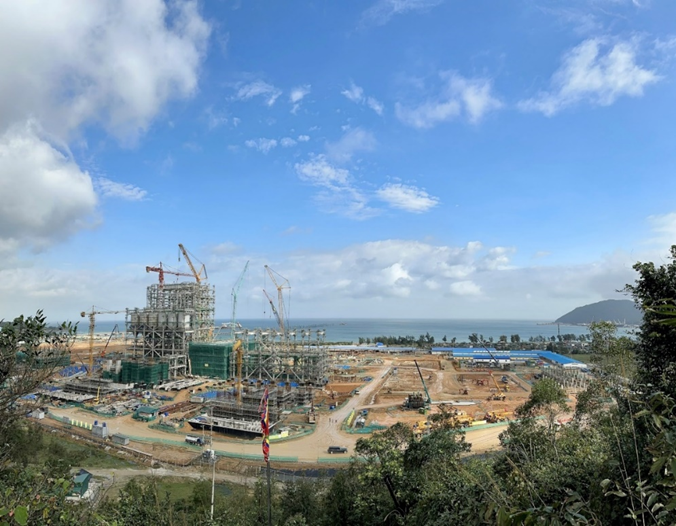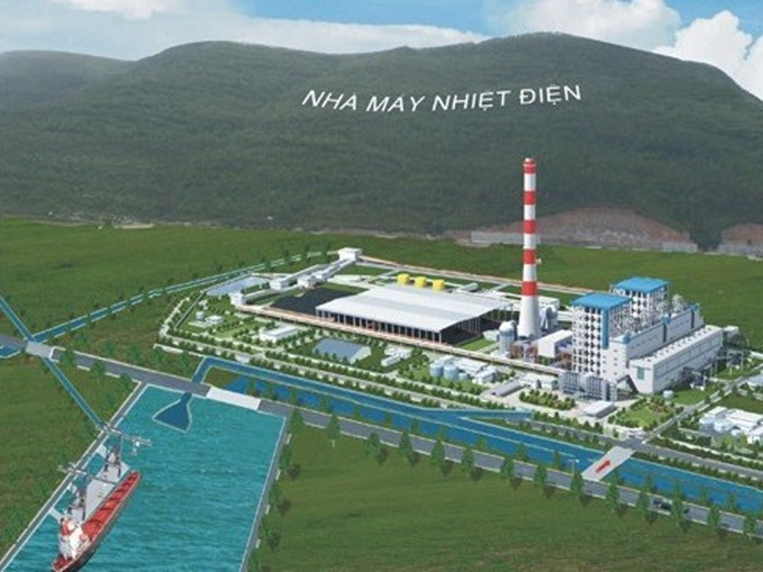 Vung Ang 2 Thermal Power is a build–operate–transfer (BOT) project with a total investment of $2.2 billion and Vung Ang 2 Thermal Power Company Limited (VAPCO) as the employer. The project has a total capacity of 1,330 MW, consisting of 2 machine units. It's located in Hai Phong village, Ky Loi commune, Ky Anh town, Ha Tinh province, next to the existing Vung Ang I thermal power plant. According to the plan, the project, including the main plant, coal unloading jetty, ash and slag disposal areas, and related ancillary works, would be completed and put into commercial operation in the third quarter of 2025.
Vinaconex is honored to win the trust of the General Contractor – Doosan Company (Korea), as being selected to be the constructor for package B's items (including operators and technical infrastructure) with a value of more than VND 453 billion excluding VAT. The project's implementation would take more than 25 months, from April 2022 to April 2024.