From October 6 to October 9, Cat Hai District People's Committee in cooperation with the Culture and Sports Department of Hai Phong would hold the first Women's Volleyball Tournament Cat Ba Amatina in 2022 at the Center of Culture, Information and Sports in at Hai district, as part of the activities in the "Cat Ba – Four Seasons Rendezvous" Culture, Sports and Tourism Week. There are 6 strong women's volleyball teams participating in the tournament in the country including: Duc Giang Hanoi, Quang Ninh, Hai Duong, Hanoi, Thanh Hoa, Ho Chi Minh City.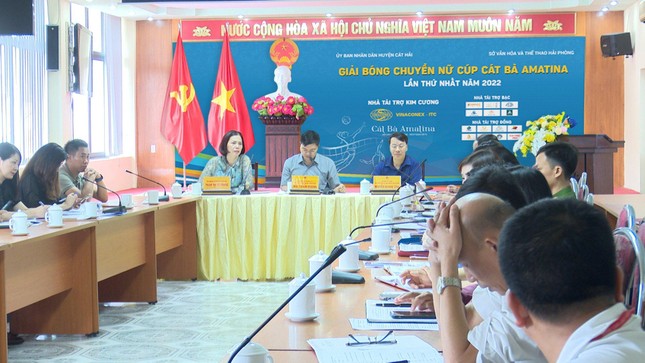 At the tournament, six women's teams would be divided into two groups, and compete in a round-robin style with the two winning teams of each group advancing to the semi-finals. The tournament has the participation of national team athletes such as: Tran Thi Bich Thuy (Duc Giang Chemical), Nguyen Thi Kim Lien (Quang Ninh), Hoang Thi Thao (Thanh Hoa). Live broadcasts of the opening ceremony, the first match, the final match, and the closing ceremony will all air on Vietnam Television channel VTV5. The remaining matches will also be live streamed on OTT platforms of Vietnam Cable Television (VTV Cab).
Mr. Bui Tuan Hai, Chairman of the Cat Hai District People's Committee, stated that the first Women's Volleyball Tournament Cat Ba Amatina in 2022 is the main activity in "Cat Ba – Four Seasons Rendezvous" Culture, Sports and Tourism Week. The tournament not only provides a playground for strong volleyball teams across the country to exchange and gain more experience, but it also promotes and builds new sports tourist products in Cat Hai district. In addition, there are propaganda activities to honor and promote the value of Cat Ba archipelago - World Biosphere Reserve, a Special National Relic about scenic spots, as well as Lan Ha Bay - a member of the Most Beautiful Bays in the World Club; Ha Long Bay – Cat Ba Archipelago on the nomination road to World Natural Heritage.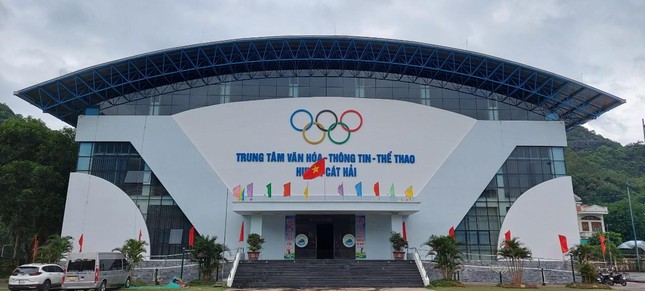 As a Diamond Sponsor, and investor of the Cat Ba Amatina Project – the Green - Smart - World-class resort urban area, Vinaconex – ITC Company's representative shared: " We hope that the companionship of Vinaconex - ITC would help to foster the socialisation of cultural and sports activities, as well as the material and spiritual advancement of the nation's volleyball industry, thereby fostering the favorable conditions for the development of Vietnamese volleyball both domestically and abroad. Besides, through the women's volleyball tournament Cat Ba Amatina, we would like local and foreign visitors to aware of the unique beauty that nature has bestowed Cat Ba Island, a convergence of the natural advantages of the Mountain - Forest – Sea that has unique and diverse tourism potentials.
Being captivated by that unique beauty, Vinaconex - ITC has been determined to mobilize all resources and enthusiasm to invest and develop the Cat Ba Amatina project to become an "Oriental destination – convergence of wonders", and adorning the Cat Ba archipelago with a bright diamond."
The official information site for the tournament:

https://giaibongchuyennucatbaamatina.vinaconexitc.com.vn/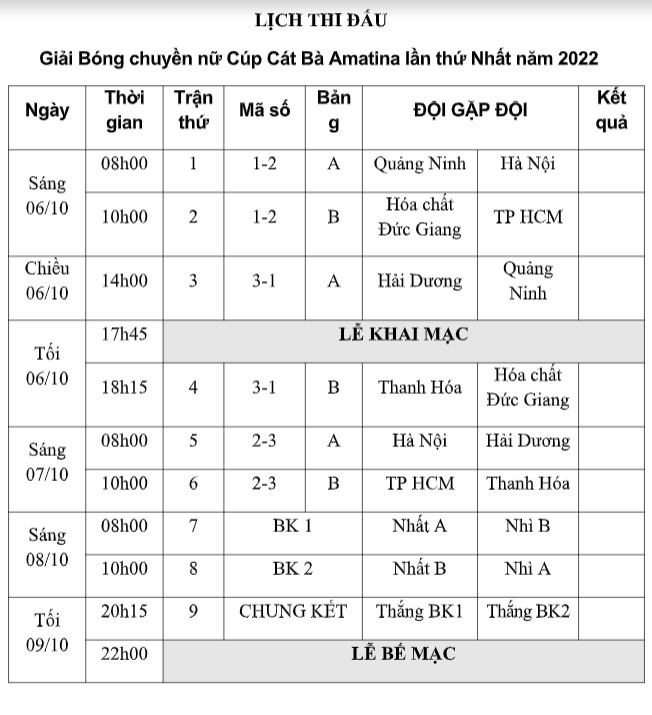 Theo Tienphong.vn