On November 17, 2022, in Hanoi, the Economic Forum 2023: Together with Businesses "Surpassing the Waves" was held to analyze and forecast the economic situation in 2023; at the same time giving recommendations, guidance on policy making, and suitable business strategies..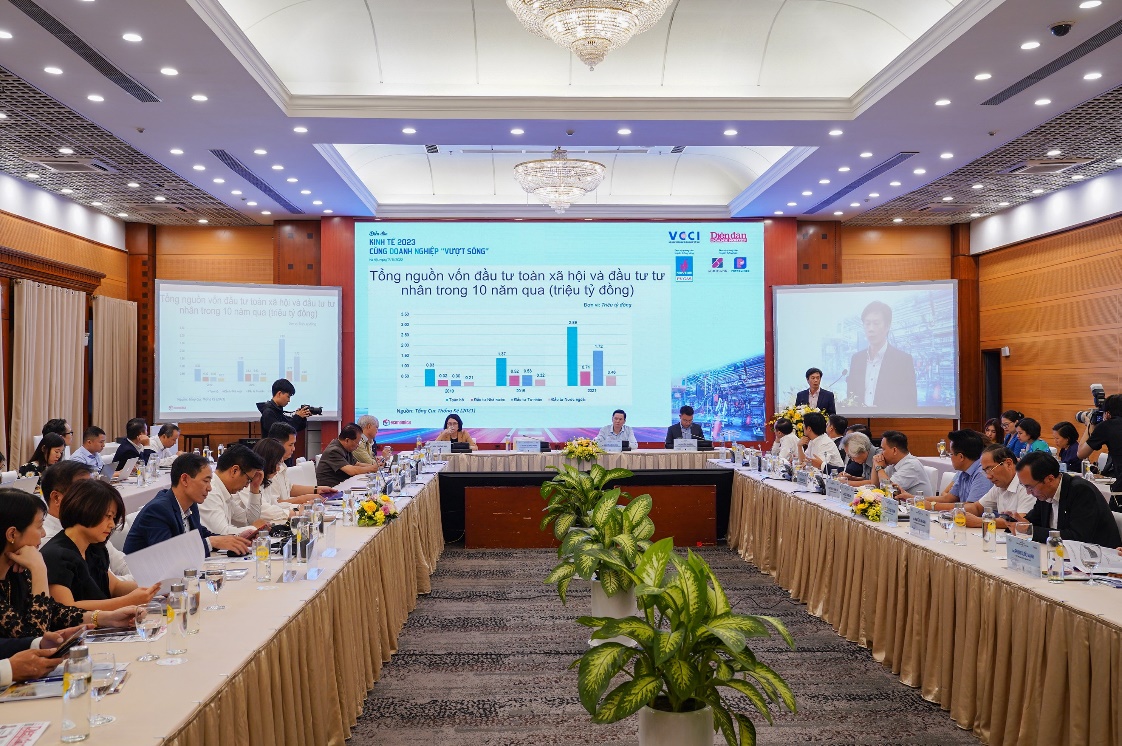 The Forum is a reputable event held annually under the direction and participation of leaders of the Vietnam Chamber of Commerce and Industry (VCCI); representatives of management and research agencies under ministries, departments; local and international business associations from home and abroad; reputable businesses, etc.
The Organizing Committee awarded the certificate of the top 15 listed enterprises with good financial management capacity in 2022—Vietnam Best Company under the framework of the program, the yearly "Business Capacity Index" (BCI) Program. The program held on a yearly basis serves as the foundation for the enterprises to understand their "health" state, allowing them to overcome obstacles and adopt development solutions in the future. This also helps organizations and individuals make proper and effective investment decisions. Enterprise assessment is more than just the professional activities of each organization; it has also evolved into an effective policy instrument to assist enterprises in developing.
Based on the results of an independent survey and analysis of financial statements (having 21 financial indicators) for 1560 enterprises in 26 industries listed on three stock exchanges across the country, the Organizing Committee announced and honored Top 15 listed enterprises with good financial management capacity in 2022—Vietnam Best Company.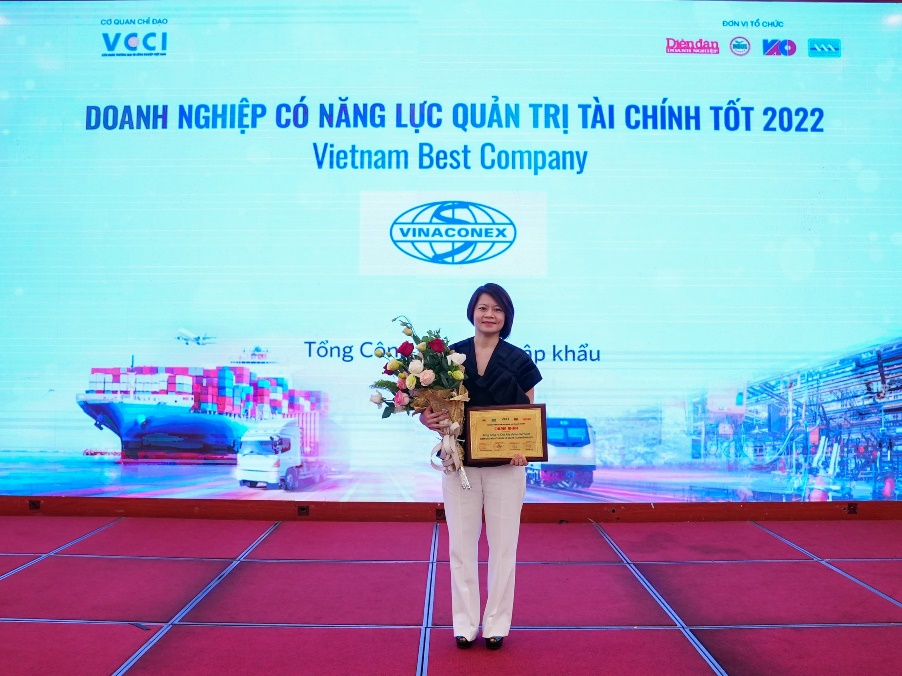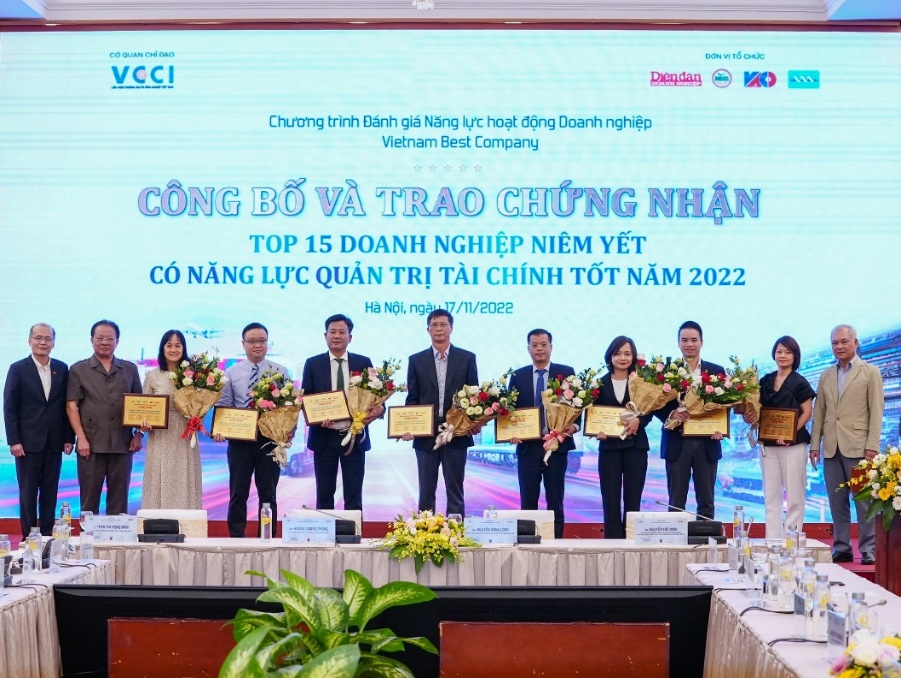 This year, Vinaconex Corporation (HOSE - VCG) was honored to be voted in the Top 15 Listed Enterprises with good financial management capacity in 2022 - Vietnam Best Company—with famous brands including Vietnam Dairy Products JSC (Vinamilk), BIDV Insurance Corporation, PetroVietnam Fertilizer and Chemicals Corporation, Binh Son Refining and Petrochemical JSC, Vietnam National Seed Group JSC, FPT JSC, Vicostone JSC, etc.
Regardless of the economy being heavily affected by the pandemic in 2021, Vinaconex did well in production and business operations, with profit after tax reaching VND 520 billion. Vinaconex reached VND 6,699 billion of accumulated revenue in the first nine months of 2022, 85.5% higher than the same period last year, and VND 1,011 billion of profit before tax that doubled that of the same period last year.
Vinaconex is currently focusing its resources on key national traffic projects such as Vinh Tuy Bridge Phase 2, Eastern North-South Expressway, Long Thanh International Airport, etc. As for the real estate field, a number of Vinaconex's real estate projects have been eligible for year-end sales, and profit transfer, including the Complex of offices and apartments Green Diamond at 93 Lang Ha street, the Mong Cai urban area (Quang Ninh province)), etc. The Corporation has been closely following the construction investment plan in the projects of Cat Ba - Amatina resort urban area (Hai Phong city), Thien An new urban area (Da Nang city), the extended urban area of Hoa Binh Highway in Hai Hoa ward, and the Urban Residential Area project at Km3, Km4, Hai Yen ward, Mong Cai city, Quang Ninh province.
Furthermore, this year, the corporation was recognised by the community and society with several noble awards, including the Top 10 Vietnam Gold Star Awards 2022 and the Top 10 Strong Brands in the Construction and Building Materials industry in Vietnam.