Tue , 25/07/2023, 00:00 (GMT+7)
2023 Vinaconex Cup: An Exciting Football Tournament
The Vinaconex Cup 2023, with the participation of 12 teams from various units within the Vinaconex system, has been held as part of a series of cultural and traditional activities to commemorate 35th anniversary of VINACONEX Corporation's establishment (September 27, 1988-September 27, 2023). Its two group stages took place on July 15, 2023, and July 22, 2023.
Previously, in the technical meeting for the tournament, Mr. Nguyen Manh Cuong, Standing Deputy Secretary of the Party Committee and Presient of the Trade Union of the Corporation, commended the leaders of the 12 teams for their sense of responsibility and involvement in nominating teams for the tournament. He encouraged the team leaders and players to keep promoting the noble sports spirit, competing with enthusiasm and fairness, aiming for high achievements, and gaining the love and support of the audience. This would contribute to making the tournament a vibrant and meaningful sports activity, imbued with the cultural traditions of Vinaconex, as well as set the foundation for the success of the Corporation's 2023 sports and cultural activities.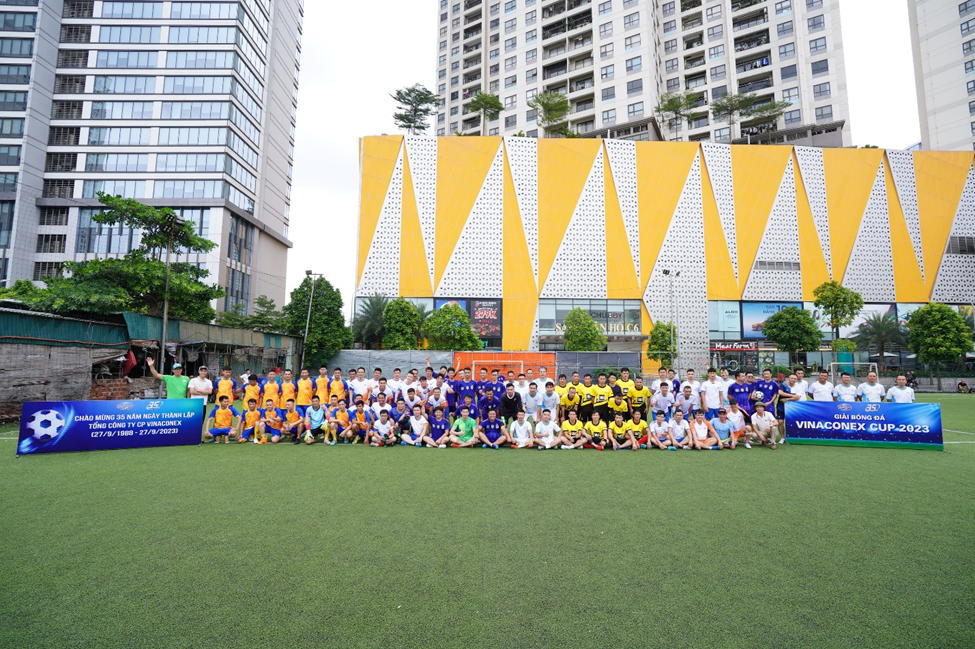 The 12 teams have been divided into 3 groups and played two rounds on July 15, 2023, and July 22, 2023, at Thai Son 2 Football Stadium, located at no. 2 Hoang Minh Giam Street, Thanh Xuan district, Hanoi. These matches were intense and captivating, capturing the attention and support of a large number of fans, including leaders, officials, union members, and employees of the units. The competitive atmosphere fostered by the teams resulted in great performances, impressive goals, and an enjoyable experience for the audience.
After the completion of the two rounds, the rankings of the teams in each group have seen unexpected changes. According to the tournament rules, the final round of the group stage, scheduled for July 29, 2023, will witness fierce competition between the teams vying for a spot in the knockout round.
With all teams determined and having the opportunity to advance to the next round, the final round promises to be highly competitive and filled with surprises. Vinaconex officials, union members, and employees are encouraged to come together to support, cheer and witness the thrilling moments of the final round, while also contributing to the creation of a happy, healthy, and united Vinaconex community.
Vinaconex CUP 2023 Tournament Table of Groups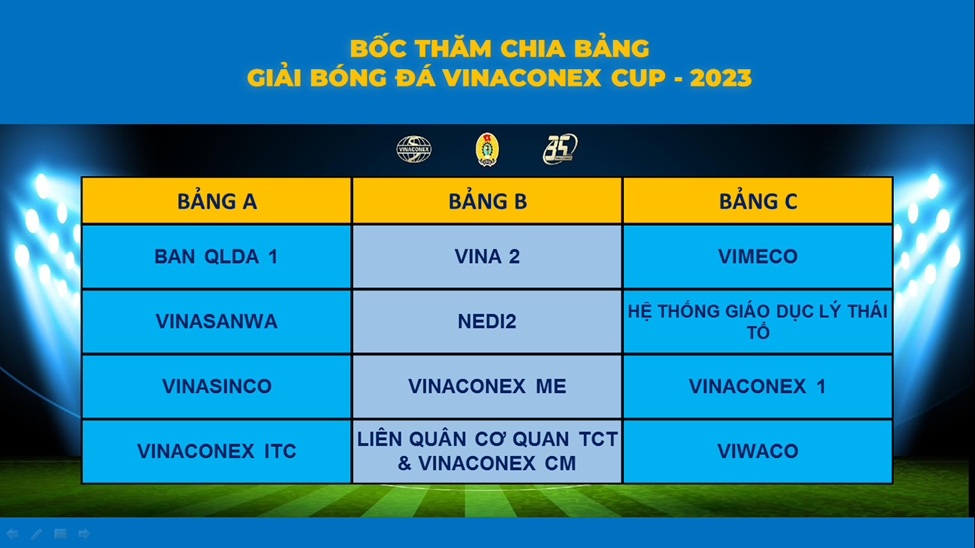 Results & Standings of Matchday 1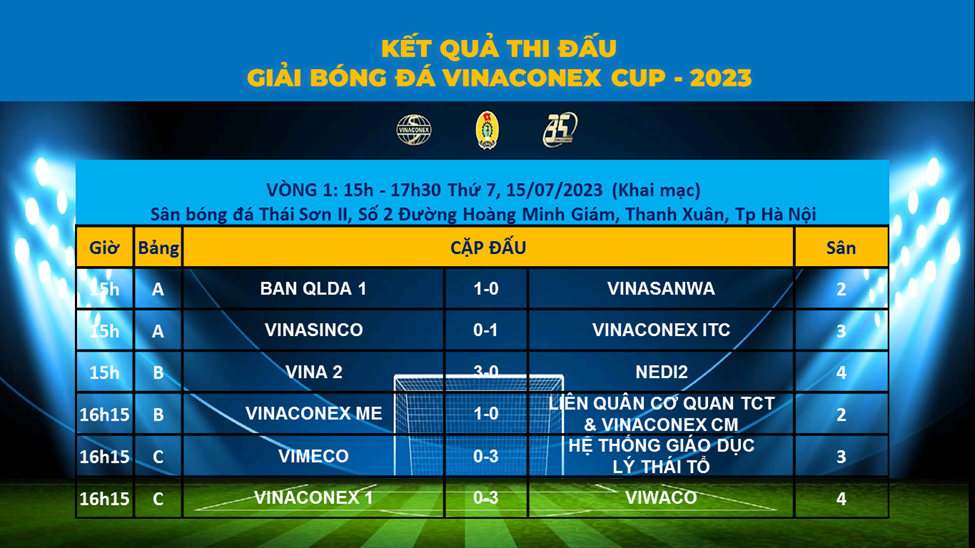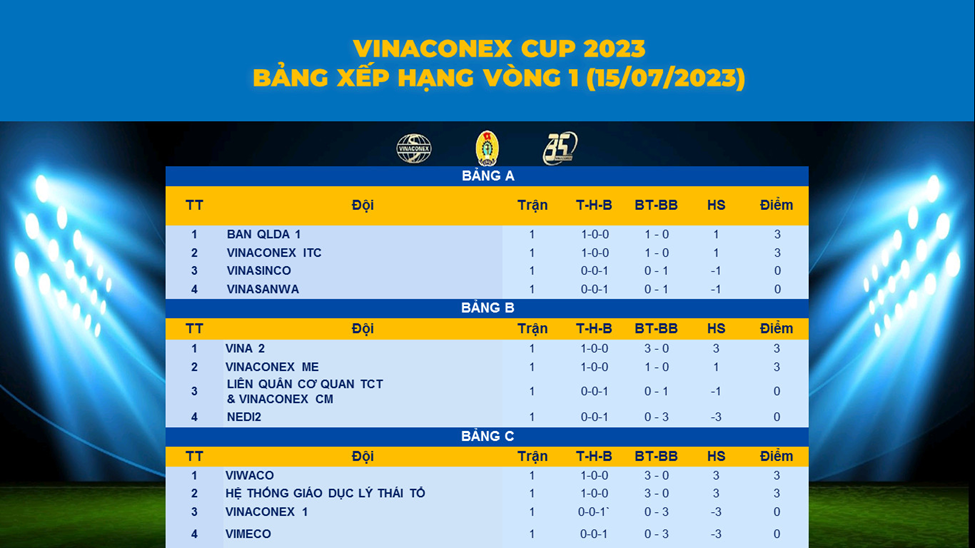 Results & Standings of Matchday 2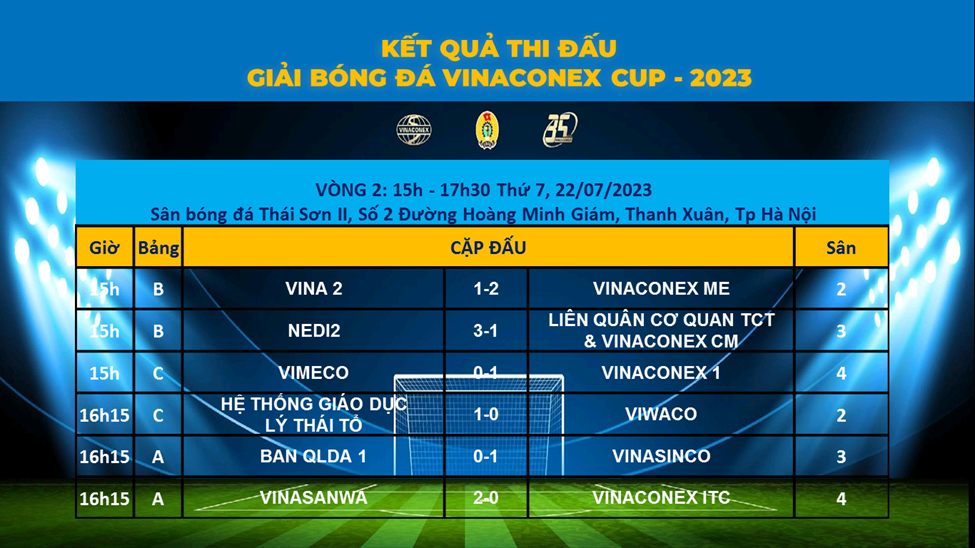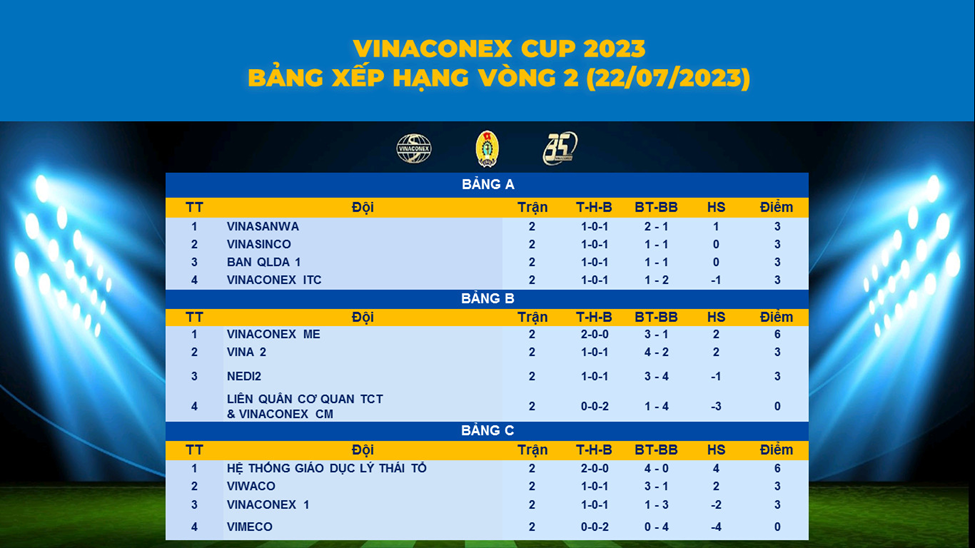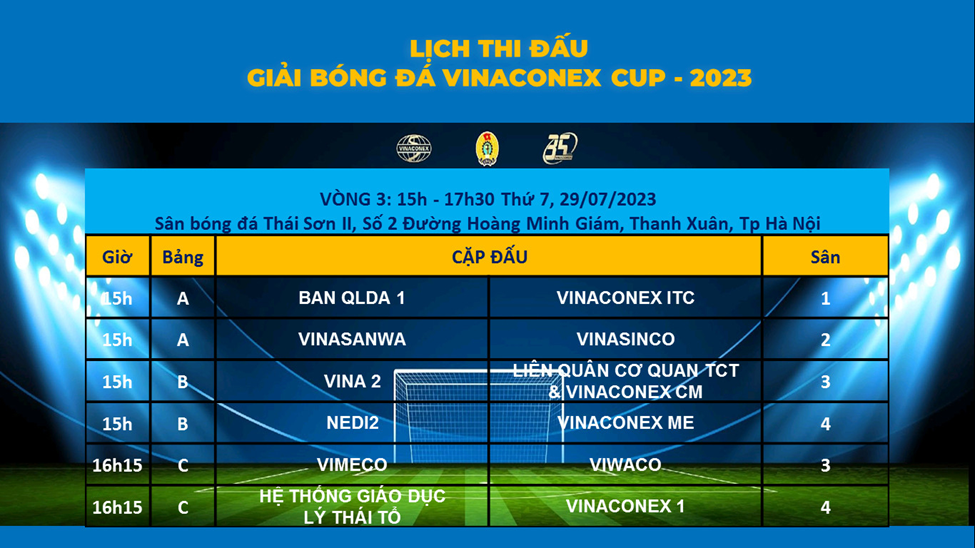 Some photos of the tournament: